Celeriac Remoulade is a classic sauce that originated in France and is now popular in various parts of the world.
Very similar to the tartare sauce, the original remoulade is generally made of mustard and mayonnaise, and in this recipe, we have twisted the tradition to bring you a delicious sauce perfect for accompanying meat like pastrami, slow-cooked beef or burgers.
Some say that this sauce was used to disguise the flavour of spoiled meat; nowadays, it is used to enhance the flavours of meat and fish. Remoulade is also great when added to a classic potato salad or spooned on a slice of toasted gluten-free bread and garnished with peppery rocket.
Ingredients
For 400g of remoulade, prep time 15 minutes
250g Celeriac
150g sour cream
1 spring onion
1 tsp mustard
1tbs mustard seeds
1 tsp poppy seeds
Pepper
1 lemon zest and juice
Method
1 – Peel and thoroughly wash the celeriac, cut it into pieces and grate it.
2 – Mix it all together with lemon juice, zest, mustard, pepper, and poppy seeds.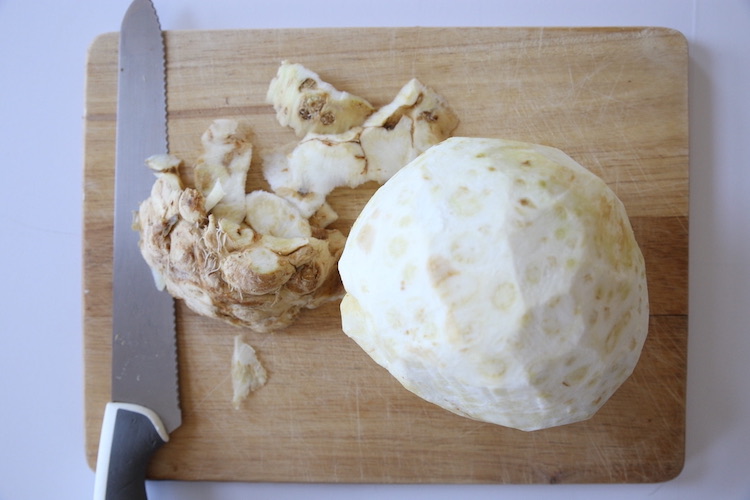 3 – Mix in the mustard, chopped spring onion and sour cream. Taste it and adjust the seasoning as you see fit. Enjoy your remoulade on toast or with some juicy meat.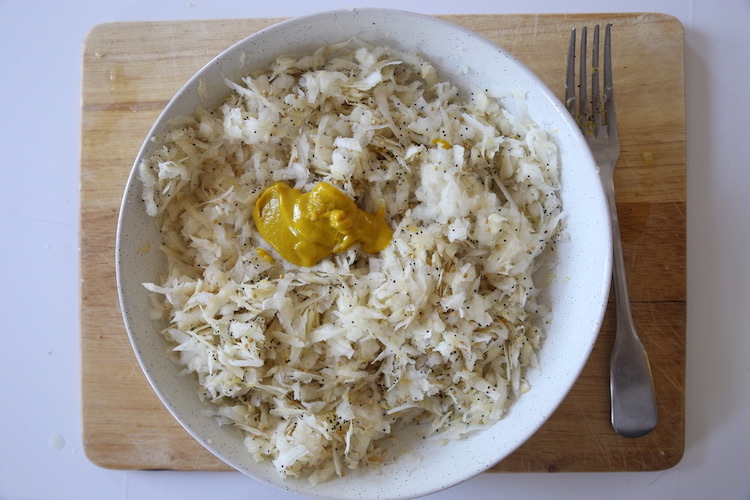 Tips
Typically, a single celeriac weighs around 1kg, but the recipe requires only 250g. Unless you need a big batch of remoulade, you can cut what is left, store it in the fridge and use it within 5 days.
Celeriac hides soil within the root, it is always best to cut through and wash it really well.