Baked oats have become very popular through Tik Tok videos, mainly featuring a sweet version with fruit, honey and peanut butter, just like we did in this recipe of baked oats with banana, almonds and berries.
In this savoury version of baked oats, we are calling for oven-cooked oats with tasty sun-dried tomatoes, cheese and thyme. Baked oats is very simple to make and can be enjoyed as if it was tasty bread. It will be a great success when served to friends and family. Pair it with broccoli pesto, cauliflower hummus or a delicious pumpkin soup with spicy chickpea and cauliflower.
Ingredients
For a 10 x 20cm baking tin, preparation time 5-10 minutes, cooking time 25-30 minutes.
120g of yoghurt
150gr of oats
2 eggs
45g dried tomatoes in oil
40g of grated cheese
150-200ml milk
½ baking powder
extra virgin olive oil
Method
1 – Using a blender, grind the oats until they are reduced to flour. Pour the oatmeal into a bowl and add yoghurt, eggs, salt and pepper.
2 – Mix the ingredients until you get a soft, uniform mixture, then add the chopped dried tomatoes, thyme and grated cheese. Pour in the milk and mix everything. Finally, add the baking powder and mix.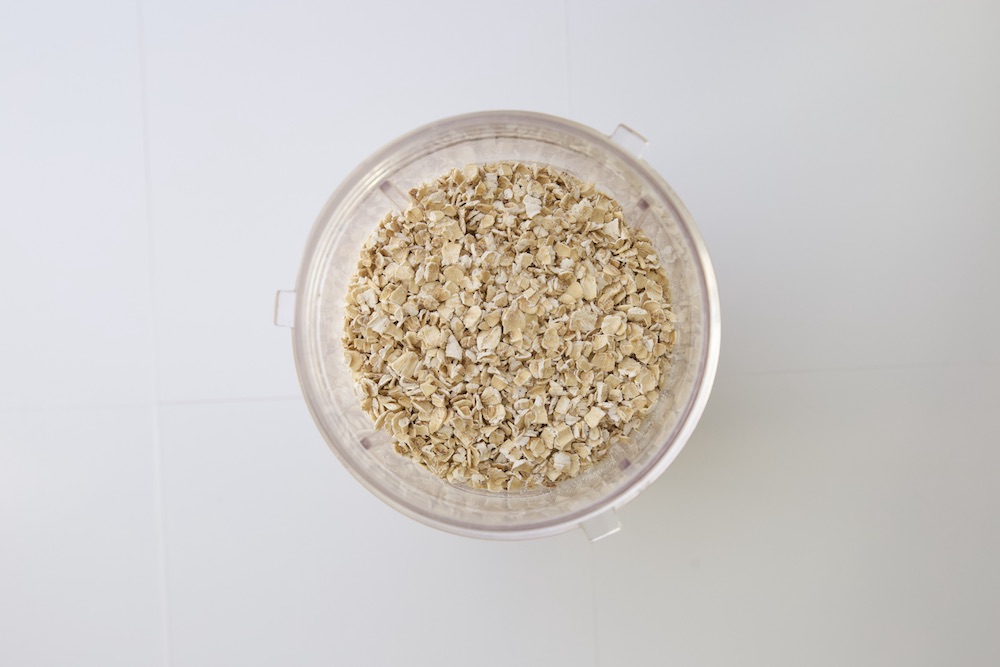 3 – The mix will have a soft consistency, similar to muffins. Pour the oaty mixture into the previously oiled baking tray. Garnish with sun-dried tomatoes and bake for about 25-30 minutes at 180°C. Serve the baked oats with a tasty hummus or vegetable-based dip.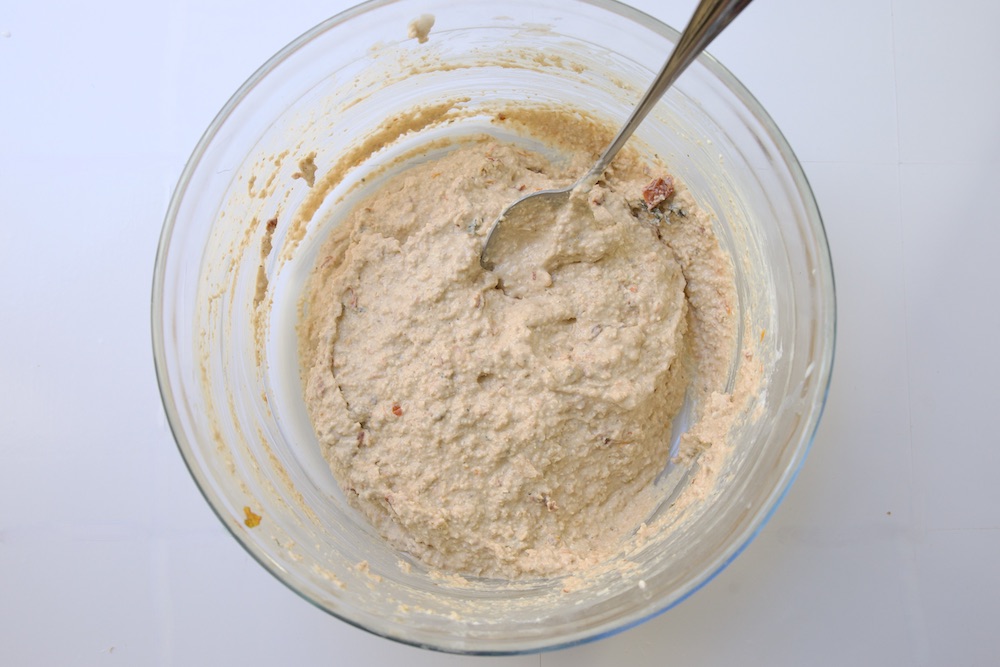 Tips
Baked oats keep for a few days. They get even better if lightly toasted.
Grate courgettes and carrots in the mix for an even tastier savoury baked oat.