The soft chocolate cake with pears and walnuts is a tasty dessert, full of flavours, perfect for a snack or an indulgent breakfast.
Notoriously, cakes prepared with gluten-free flours often tend to be particularly dry. Nevertheless, this soft chocolate cake is moist and spongy and can also be kept for a few days, always remaining soft and delicious.
The pears you choose for this cake must be ripe but not too soft for the perfect garnish. Cut it very thinly to create an impressive and unique garnish. If you love chocolate cakes, why not try our no-bake brownie or the mini chocolate cakes, absolutely delicious and decadent.
Ingredients
For a 20cm round cake tin, preparation time 10 minutes, cooking time 45-50 minutes.
250g gluten-free cake flour
80g cocoa powder
180g sugar
2 eggs
1 pinch of salt
1 teaspoon baking powder
175ml milk
125ml oil
200ml freshly boiled water
2 or 3 pears
Method
1 – Place the flour, baking powder and salt in a large bowl, add the cocoa powder and mix with a whisk to mix the flour and break up any lumps.
2 – Pour the milk, oil and two eggs into the bowl and mix vigorously with the whisk.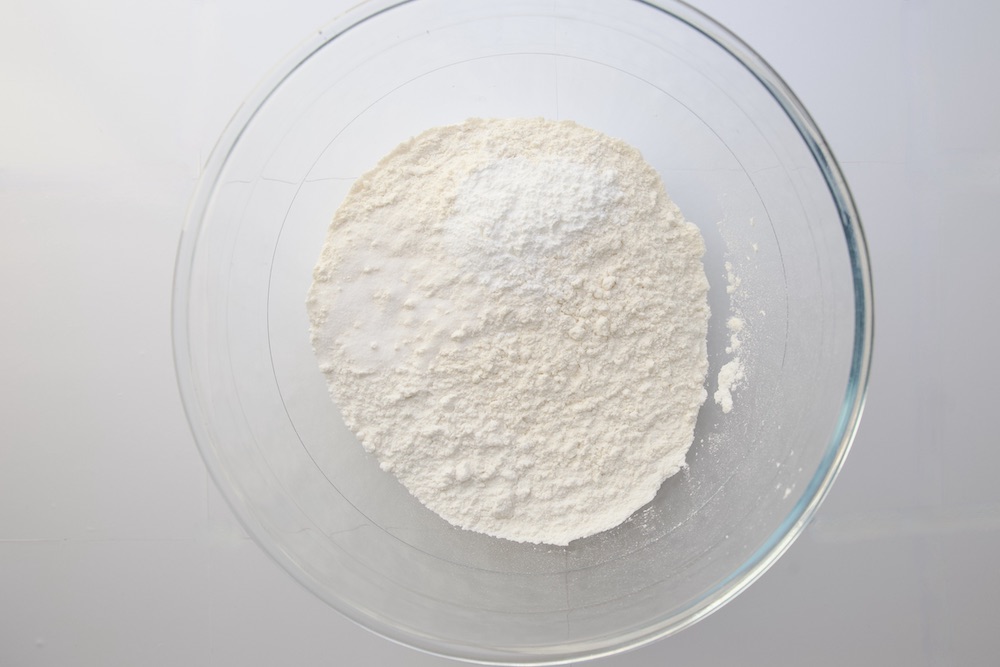 3 – Add the freshly boiled hot water and mix. The cake batter will be quite liquid. Slice the pears thinly, about 2-3mm. Pour the mixture into a cake tin lined with parchment paper, arrange the pear slices in groups to create a pleasing effect to the eye and bake at 180°C for 45-50 minutes or until cooked through.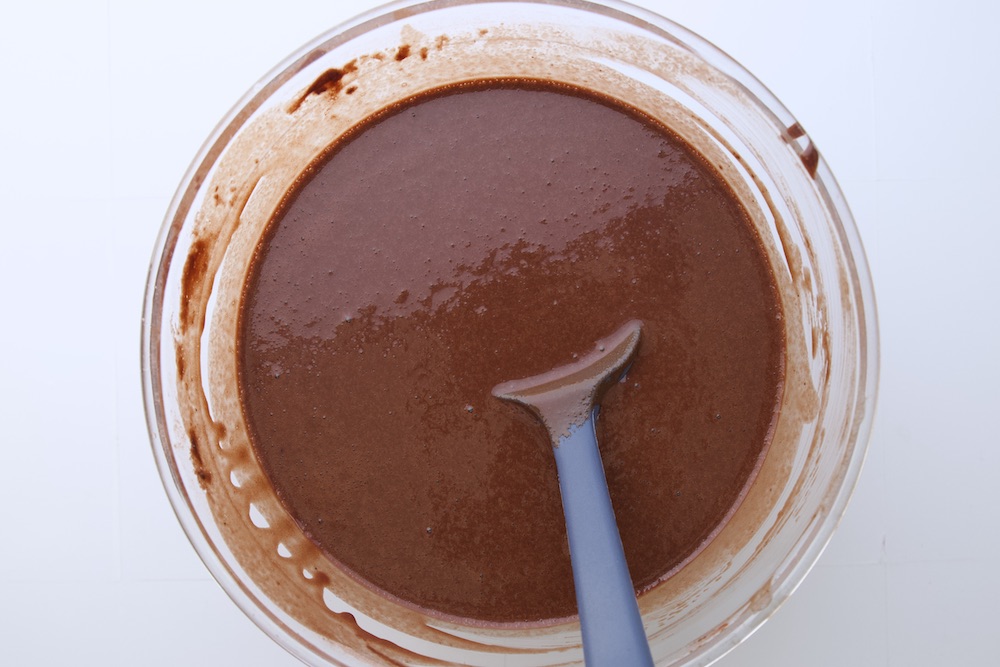 Tips
Use a cake tin with a non-removable bottom, as the batter of this tasty chocolate cake with pears and walnuts is quite liquid, which makes it so delicious and soft. At the same time, the cake batter could leak if you used a cake tin with a removable bottom.
If the pears are very juicy, dry them with kitchen paper.