These delicious Dark Chocolate Muffins are not only gluten-free but also lactose-free and sugar-free. There is no substitute for sugar, sugar from fruits or sweet vegetables (like sweet potatoes) or alternative sugars derived from "natural" sources. These muffins are perfect for dark chocolate lovers. The recipe includes the option to add sugar for those with a sweet tooth. 
Super simple to make, these Dark chocolate muffins are the perfect snack in the office, at school or after a session at the gym. Try topping the muffin with some nut butter if you want extra protein.
If you enjoy creating gluten-free snacks, you can make our homemade energy bars, Snikers bars, or flapjacks.
Ingredients
For 6-8 muffins, prep time 10 minutes, cooking time 25 minutes
75gr buckwheat flour
65g cocoa powder
60g corn flour
50g almond
1 pinch of salt
1 tsp baking powder
2 eggs
50g vegetable oil
50g dark chocolate chips
250g hot water
For the sweeter version
85g sugar
Method
1 – In a large bowl, sift the dry ingredients, buckwheat flour, cocoa powder, corn flour, ground almond, a pinch of salt (or two…) and baking powder. To ensure no lumps, combine all the dry ingredients and whisk them together thoroughly.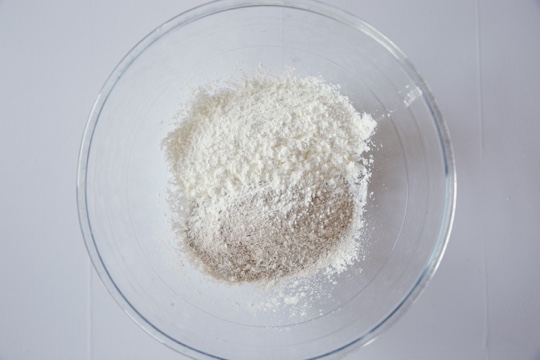 2 – Whisk together the eggs and vegetable oil in a smaller bowl. Then, add the wet ingredients to the dry.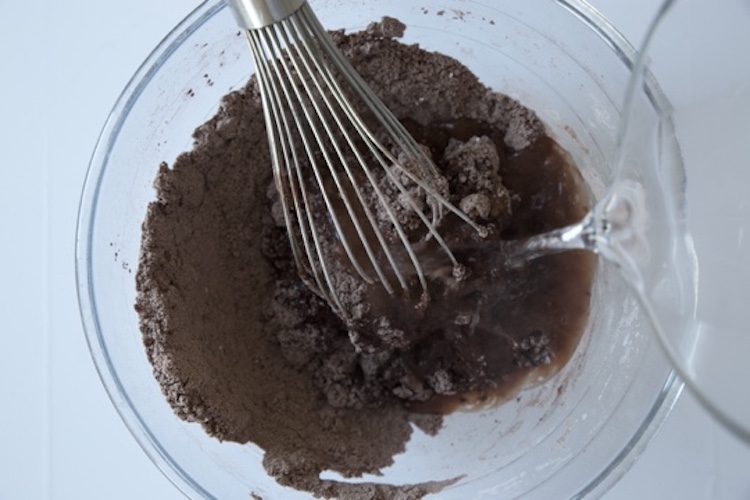 3 – Pour in the fresh boiled water and whisk. Finally, fold in the chocolate chips and portion the muffin batter in the muffin cases. Bake at 185°C for 22 – 25 minutes or until cooked.
Tips
Fill the batter to the top of the tin for bakery-style muffins.
Add a generous pinch of salt to the batter to intensify the dark chocolate flavour.
Freeze these dark chocolate muffins for up to 6 months.