Chickpea cookie dough was created to satisfy the craving to taste the raw dough of cakes and biscuits. Who has never stolen a little bit from the bowl while the grandmother or mother, and why not dad, baked some?
Traditional cookie dough can contain bacteria from eggs and flour and potentially cause problems if eaten raw. This recipe solves the issue. Chewy, delicious and gluten-free cookie dough made with chickpeas! It can also be used to bake cookies like the recipe for the classic chocolate cookies and can be kept for a few days in your pantry. Given the chickpea in the recipes this chickpea cookie dough is also a source of fibres.
Aslo read: Delicious Oatmeal Cookies
Ingredients
Make around 20 cookies or 4 servings.
240g cooked chickpeas
50g nut butter
1tsp vanilla extract
24g almond flour
2tbs maple syrup
40g dark chocolate
½ tsp salt
Method
1 – Add chickpeas, nut butter, vanilla extract, maple syrup, almond flour, and salt to the blender.
2 – The mix should have a nice and smooth texture. Chop the dark chocolate into small pieces and fold it into the chickpea mix.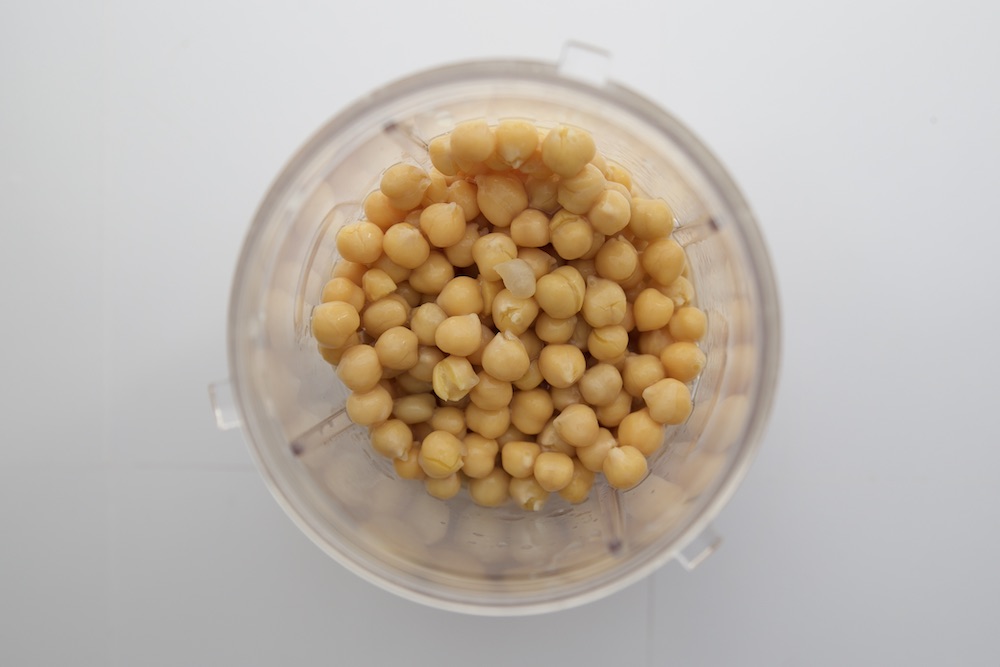 3 – Spoon the mixture of the chickpea cookie dough on a tray and bake it for 15 minutes at 180°C. Enjoy the cookie dough raw or baked.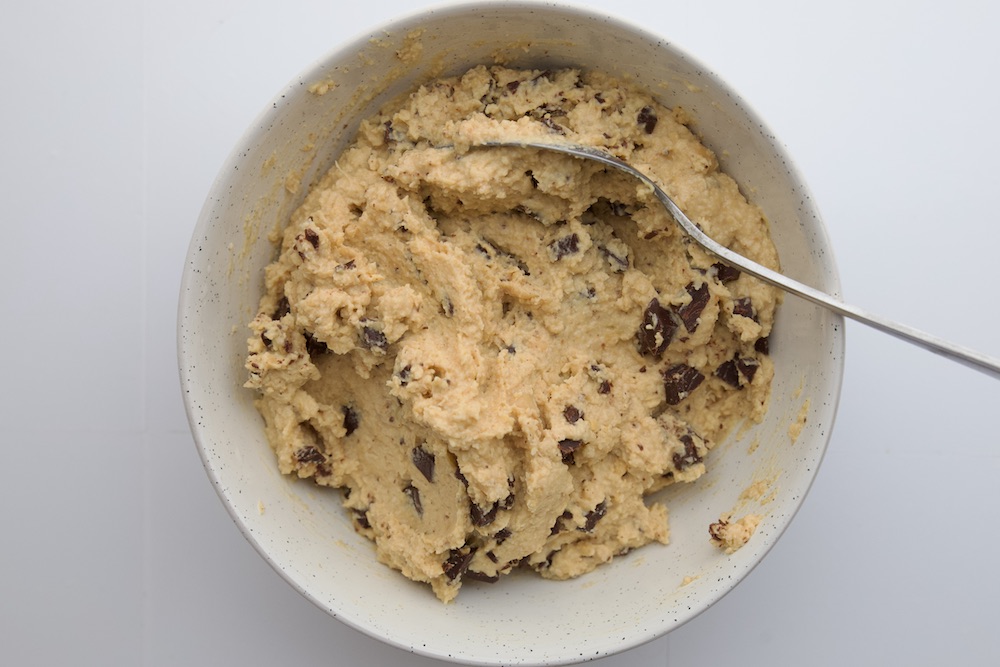 Tips
Both almond and oat flour can be used for the recipe, depending solely on your taste.
Vanilla extract is a key ingredient that will mitigate the strong flavour of the chickpeas.