Lemon poppy seed muffins are super easy to make. Poppy seeds are often used in baking in combination with lemon; they give a tasty nutty flavour and are rich in nutrients, including fibre and good vegetable fats.
In this recipe, as in many muffin recipes, the secret lies in combining all the dry ingredients on one side, then pouring in the rest of the wet ingredients and mixing them quickly. Everything is explained step-by-step down below and it couldn't be easier.
If you love muffins, you can't miss the recipe for blueberry muffins, soft and tasty like those from the best cafés.
Ingredients
Makes 6 muffins, preparation time 10 minutes, cooking time 25-30 minutes
30g poppy seeds
2 eggs
60g yoghurt
50ml oil
250g gluten-free plain flour for cakes
120g sugar
1 lemon juice and zest
1 teaspoon baking powder
a pinch of salt
Method
1 – Add flour, salt, and baking powder in a large bowl. Add grated lemon zest and poppy seeds. Mix well with a whisk and set aside.
2 – Mix the eggs, yoghurt, and sugar in a bowl or jug.
3 – Pour the wet ingredients into the bowl with the dry ingredients and stir well. Add the lemon juice and mix until you get a smooth dough (it will take a few seconds). Then divide the mixture of the lemon and poppy seed muffin into a muffin tray. Bake at 180°C for about 25-30 minutes or until cooked. Leave the lemon and poppy seed muffins to cool well before serving with a dust of icing sugar.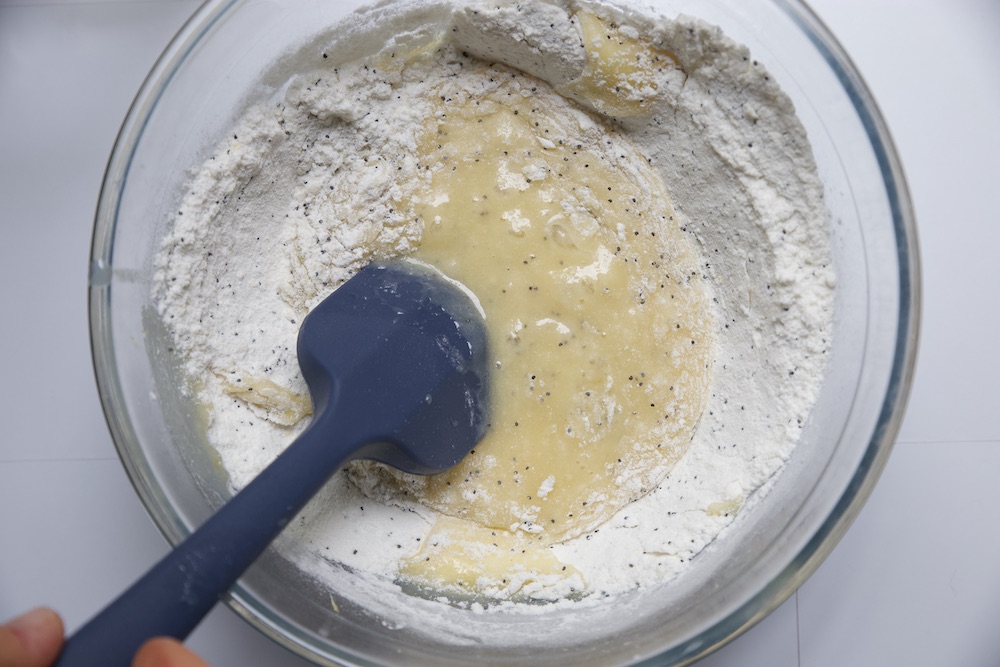 Tips
Use ingredients at room temperature for the best results.
Use the whisk to mix the dry ingredients to avoid having to sift the flour.