Béchamel, also known as white sauce, is considered a traditional sauce every home cook should know. It is an essential preparation that finds space in many recipes, including lasagne, moussaka and chicken and leek pie.
Béchamel is a rather simple sauce to make, and with gluten-free flour, it cooks even faster. The flour and milk make this white sauce smooth and bright when cooked together. Once cooked, you can use it immediately or keep it in the freezer for up to three months. To defrost it, leave it in the fridge for at least 12 hours and to bring it back to the right consistency, just put it in a bowl over a bain-marie and mix it with a whisk.
Ingredients
For 550g of béchamel, preparation time 10 minutes, cooking time 5-10 minutes.
50g butter
50g gluten-free cake flour (preferably without xanthan gum)
500ml warm milk
salt
pepper and nutmeg to taste
Method
1 – Melt the butter over very low heat in a large saucepan. Once the butter has completely melted, turn off the heat and add the flour.
2 – Incorporate the flour and butter with a whisk and turn the heat back on, keeping the flame low (or low numbers on induction hobs). Cook the roux (the French name for cooked flour and butter mix) for a few minutes, constantly stirring, thus preventing the roux from sticking to the bottom of the pan.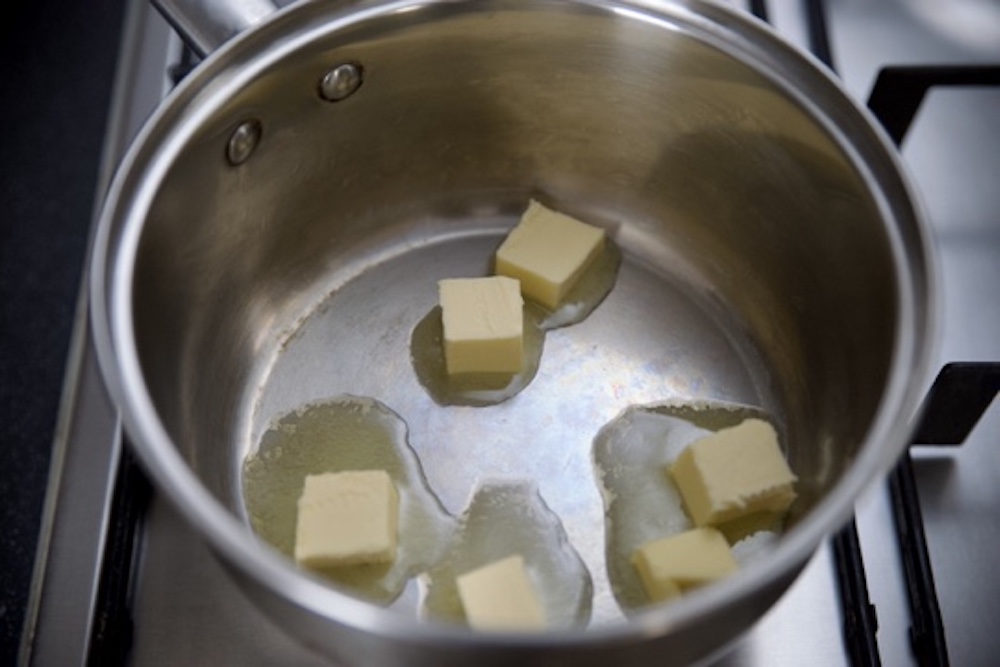 3 – Switch the heat off and add the previously warmed milk and whisk to combine everything. Continue cooking over low heat and stirring. The béchamel will be ready in a few minutes. Turn off the heat once you have reached the desired consistency, bearing in mind that the béchamel thickens as it cools down. Season with salt, pepper and nutmeg and then transfer the sauce into a container or ziplock bag.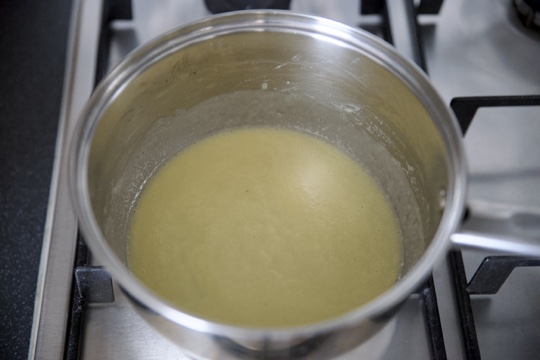 Tips
Adding the flour when the heat is off will save precious minutes and prevent sauce from cooking too quickly and burning up.
The gluten-free flour (free from Xanthan gum) doesn't thicken like traditional flour, making this béchamel very convenient and easy to make. It will cook in a few minutes, resulting in a creamy and smooth sauce without the risk of having the aftertaste of raw flour.
If the béchamel is too thick, add a little hot water or milk until you get the desired consistency.