Tasty and simple to prepare, the chicken and leek pie with homemade béchamel is the perfect comfort food. It is a delicious dish that brings together young and old. The grain mustard is added to the béchamel sauce, then mixed with sautéed leeks and chicken for an earthy filling.
For the best result, leave chicken par-cooked, seared in the pan on each side and finished off in the oven when the pie cooks so the chicken will keep tender and juicy. The chicken and leek pie is deliciously topped with a lid of crunchy gluten-free puff pastry that makes this pie even more irresistible.
Head over to our béchamel sauce recipe for an authentic white sauce for your chicken and leek pie.
Ingredients
Serves 4, preparation time 20 minutes, cooking time 45 minutes
300g gluten-free puff pastry
400g chicken breast
1 medium-large leek
250g béchamel
30g mustard in grains
thyme
salt and pepper
1 egg
Method
1 – Cut the chicken breast into pieces (about 3cm) and grill it on both sides in a non-stick pan. Transfer the chicken to a plate and set it aside. In the same pan, add a drizzle of oil and sauté the thinly sliced leeks, adding a little hot water to prevent them from burning—season with salt and pepper.
2 – Add ¾ of the béchamel and the mustard and mix well.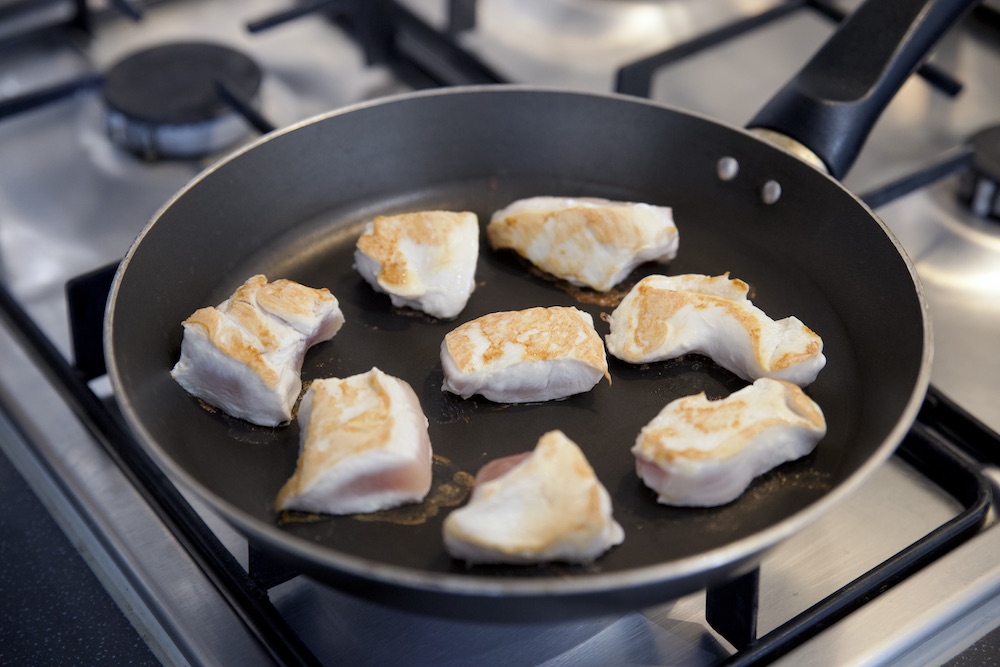 3 – Organize the pie by placing a layer of leeks and béchamel, add the chicken and cover with the remaining béchamel. Add pepper and chopped thyme.
4 – Complete with the puff pastry lid. With a sharp knife, make a hole in the centre of the pie (which will let the steam out), score the pastry to make a pretty pattern and secure the lid on the edges by pinching the puff pastry with your thumb. Brush with egg and bake for about 45 minutes at 200°C. Serve piping hot with a fresh salad or sautéed broccoli.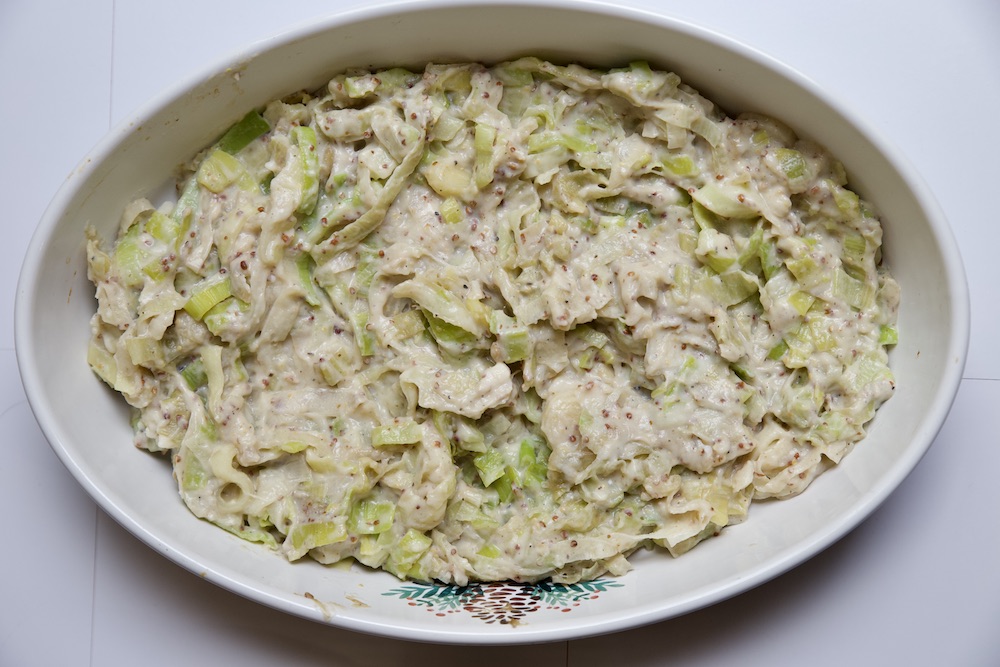 Tips
Put the semi-cooked chicken in the pie. It will continue cooking in the oven while remaining tasty and tender.
Gluten-free puff pastry is often less elastic than traditional puff pastry, so let the puff pastry slide abundantly along the edges before cutting, following the shape of the pie dish.