Almond milk is a tasty plant-based drink that has always existed in Mediterranean cultures. In Sicily, in fact, it is a traditional drink, often prepared during the summer months because of its refreshing characteristics. Recently, plant-based drink alternatives, including almond milk, have gained popularity and are easy to find in supermarkets.
Preparing almond milk at home can have many benefits, including knowing exactly what it is made of. In fact, store-bought alternative milk is considered processed food, and in addition to sugar and salt, they often contain emulsifiers used to make these drinks creamy and prevent the liquid from separating from the solids. However, some emulsifiers can cause disruptions in the intestine and gut flora.
To make homemade almond milk creamy without emulsifiers, we add cashew nuts which give creaminess to this very fresh and delicious drink. Shake the almond milk before use, and the result will always be very tasty.
Read also: Recipe for overnight oats.
Ingredients
For about 1lt of drink. Preparation time 10 minutes, and resting time for soaking almonds and cashews is about 8-10 hours.
50g almonds skin-off
50gr cashews
Cold water as required
1lt Freshly boiled water
Method
1 – Put cashew nuts and almonds in the blender cup, add water to submerge it and leave in the fridge for at least 8-10 hours. After leaving the nuts in water overnight, drain and rinse the almonds and cashews. Put them back in the blender glass and add 500ml of boiled and slightly cooled water.
2 – Blitz water and almonds for at least one minute. Place a sieve and the muslin cloth over a large jug and sift the mix through it.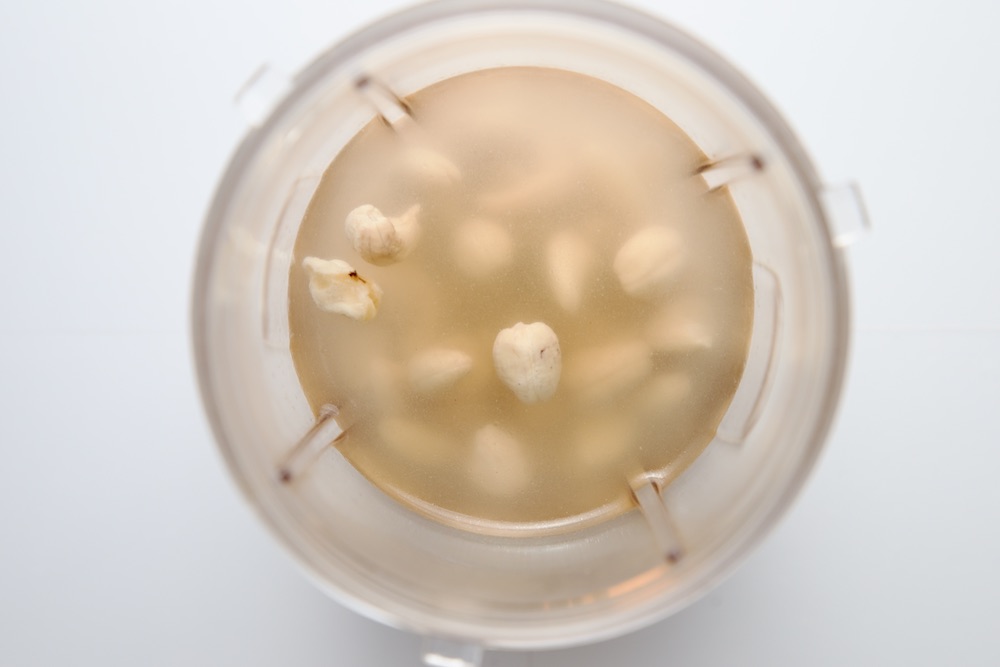 3 – Collect the nut pulp, place it back in the blender glass, and blend it with the remaining hot water. Sift everything again in the jug using the sieve and muslin cloth. Wrap the cloth to protect the pulp and place a weight over it to extract all the nut juice.
The almond milk will then be ready to enjoy. It keeps in the fridge for up to 4 days.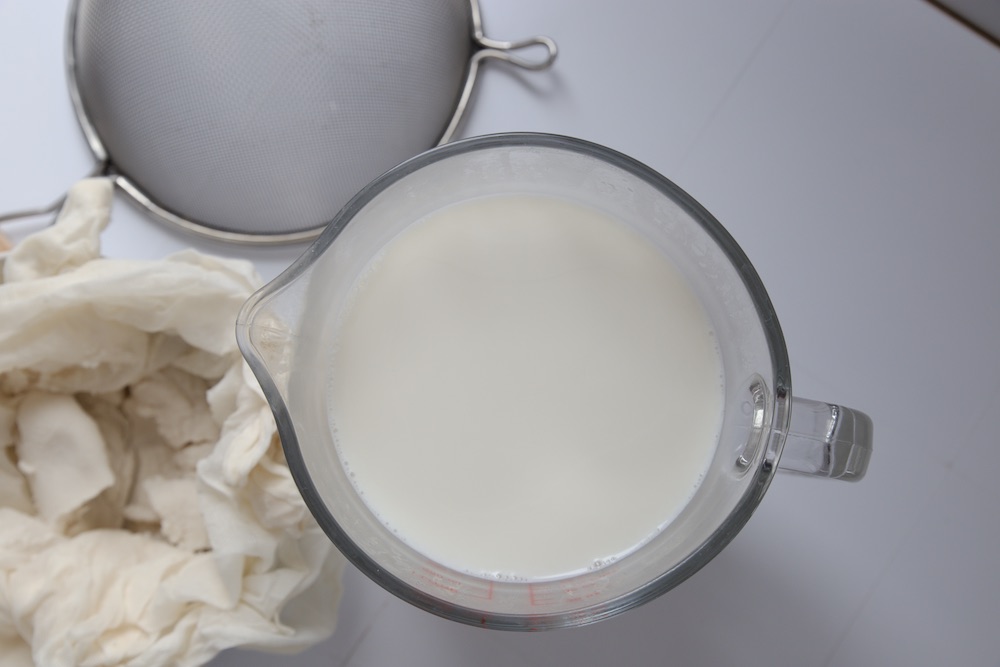 Tips
Use the pulp obtained from making the milk as a spreadable vegan cheese. Just add salt, pepper and some spices and herbs. Alternatively, add the pulp to porridge or cake batter.
Soaking times and hot water will allow the nuts to be soft, and you can make the drink without using the muslin cloth. Just sift everything carefully for optimum results.
If you decide to drink homemade almond milk as a substitute for cow's milk, it is important to note that it lacks some of the benefits that cow's milk or fortified alternative drink would have.