Potato galette is a tasty flan from France, a popular dish made with just a few ingredients: potatoes, salt, pepper and cheese. Its name comes from its shape. The name galette is generally used in France for crepes or round-shaped savoury tarts. The term galette was then extended to other round-shaped dishes, such as the potato galette of this recipe.
It is very easy and simple to make. In this recipe, the galette is prepared with grated potatoes, like in the recipe below, or thinly sliced, then add plenty of cheese and pepper for a delicious result.
Read also: Baked frittata with asparagus and shallots.
Ingredient
A pan or skillet diameter of 18cm. Prep time 10 minutes and cooking time 20 minutes.
3 large potatoes
1 tbsp extra virgin olive oil
50g grated cheese
Salt
Pepper
Spring onion
Dill
Method
1 – Thoroughly wash the potatoes as this recipe calls for the skin on. Grate the potatoes with a large grater. Let the grated potatoes sit in fresh cold water for a few minutes.
2 – Drain and squeeze the potatoes using a colander and a cheesecloth to make them as dry as possible.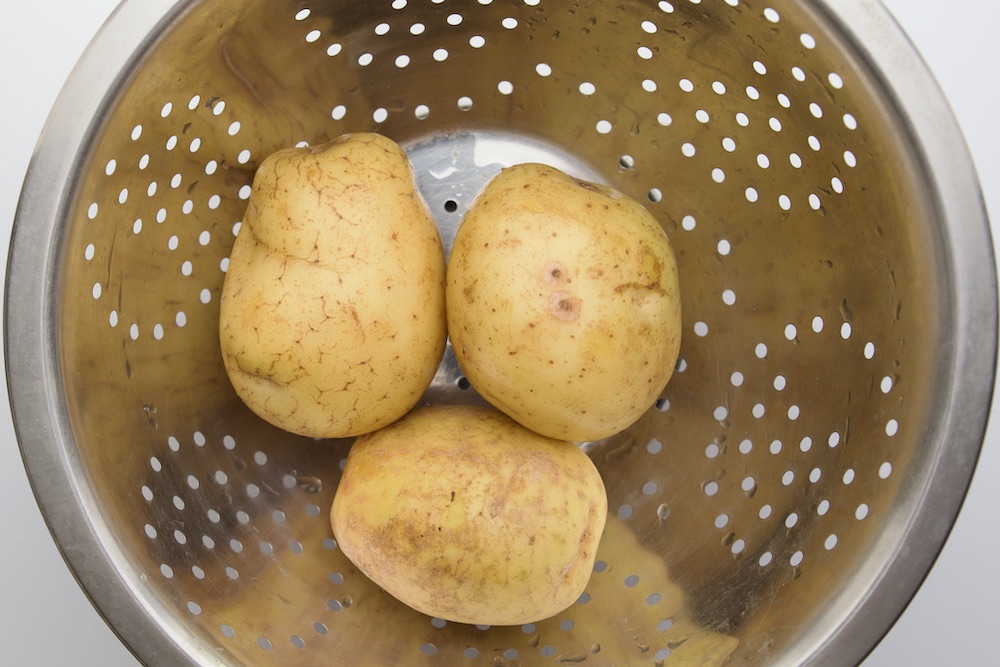 3 – In a hot pan or skillet, add the oil– use a pastry brush or a piece of kitchen paper to brush the oil around the pan. Then add half of the drained grated potatoes and cook on low-medium heat. When the layer of potatoes feels set, gently lift the side, and a light golden browning can be seen. Add pepper, salt, and grated cheese. Cover with the rest of the grated potatoes, drizzle some oil and let it cook. When everything feels firm, flip it or put it in the oven at 200°C for 10 minutes to finish cooking. Serve the potato galette warm with a nob of butter, freshly chopped herbs, and spring onion.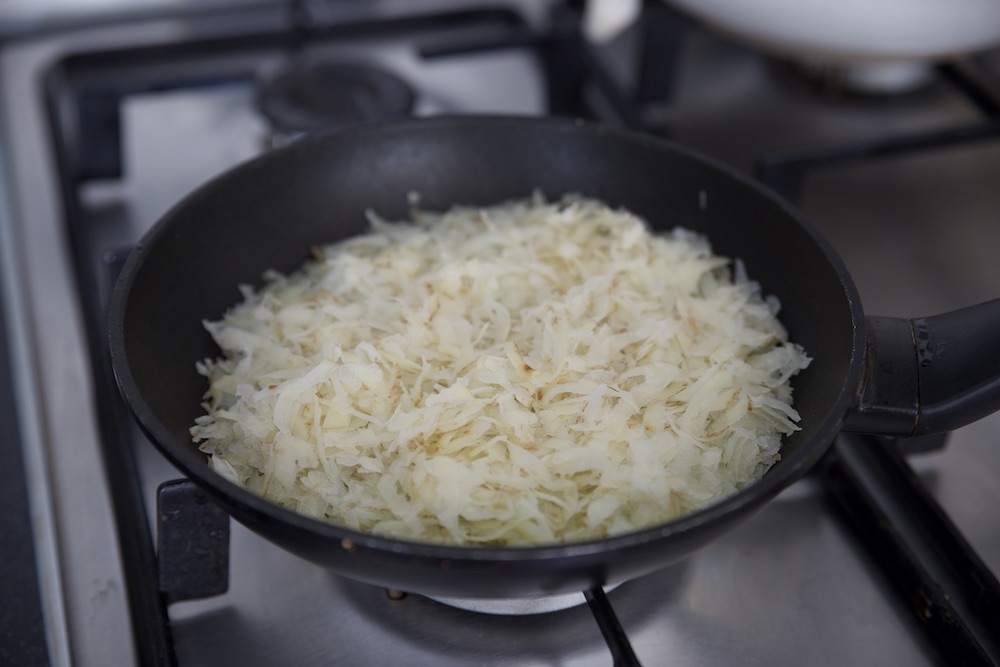 Tips
Rinsing the potatoes after grating them is crucial to avoid the starch of the potatoes sticking to the pan.
Keep the heat medium-low throughout so the galette will have a delicious golden crust.