Meatballs in tomato sauce are a staple dish often made by mixing herbs and minced meat with bread soaked in milk, making the meatballs' texture typically tender and soft.
Given the crumbly nature of gluten-free bread, there may be better options for this type of preparation. Like combining milk, eggs and cornmeal for polenta is better for a tender texture that does not fear longer cooking times.
For a true flavoursome feast, bake meatballs in the oven with passata. The meat will soak in all the flavour from the sauce, feast. Follow the recipe below for a flawless result.
Read also: Classic Bolognese Ragù recipe.
Ingredients
Make ~20 of about 25g each: prep time 10 minutes, cooking time 25-30 minutes.
300g beef mince
50g polenta flour (cornmeal)
1 egg
60g milk
1 medium size carrot
1 lemon zest
1 garlic clove
10 fresh tomatoes
200g passata
parsley
salt and pepper
extra virgin olive oil
Method
1 – Combine polenta flour, milk and an egg in a small bowl. Mix until you get a smooth batter and set aside.
2 – Add grated carrot, chopped parsley and garlic, lemon zest, salt, pepper, and mincemeat in a large bowl, and mix well. Make a well in the mincemeat mix and pour in the cornmeal mix.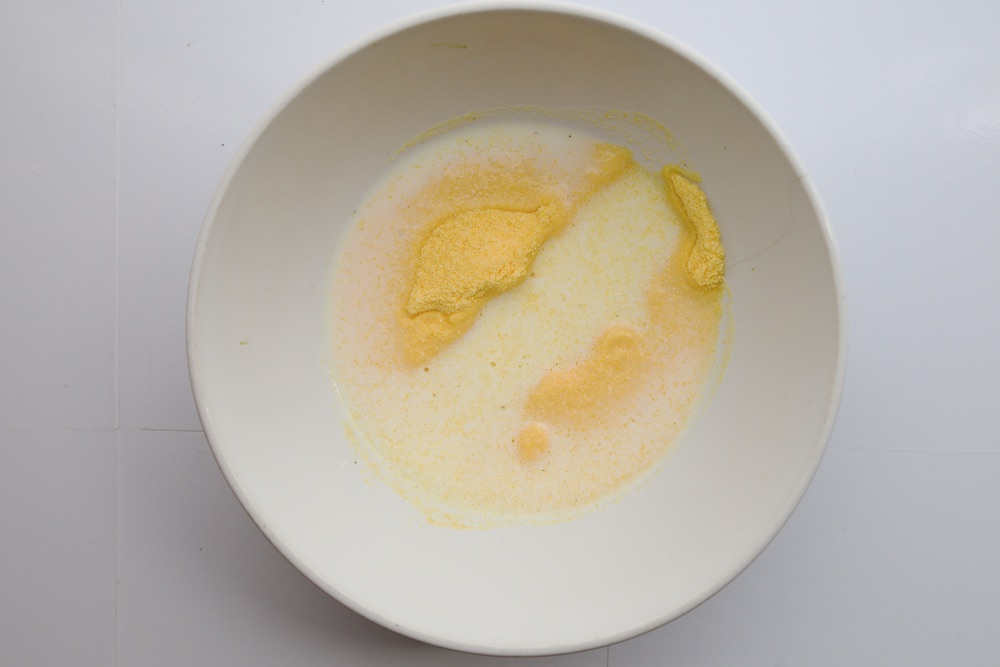 3 – Once everything is combined and the mix feels smooth and soft, make the small meatballs of about ~25g each.
4 – Add oil and a piece of parchment paper to a hot pan. Place the meatballs and sear each side – complete cooking in the oven. Add some fresh tomato chopped and passata. Cook it in the oven for about 25 minutes. Serve meatballs in tomato sauce with grated cheese and fresh herbs.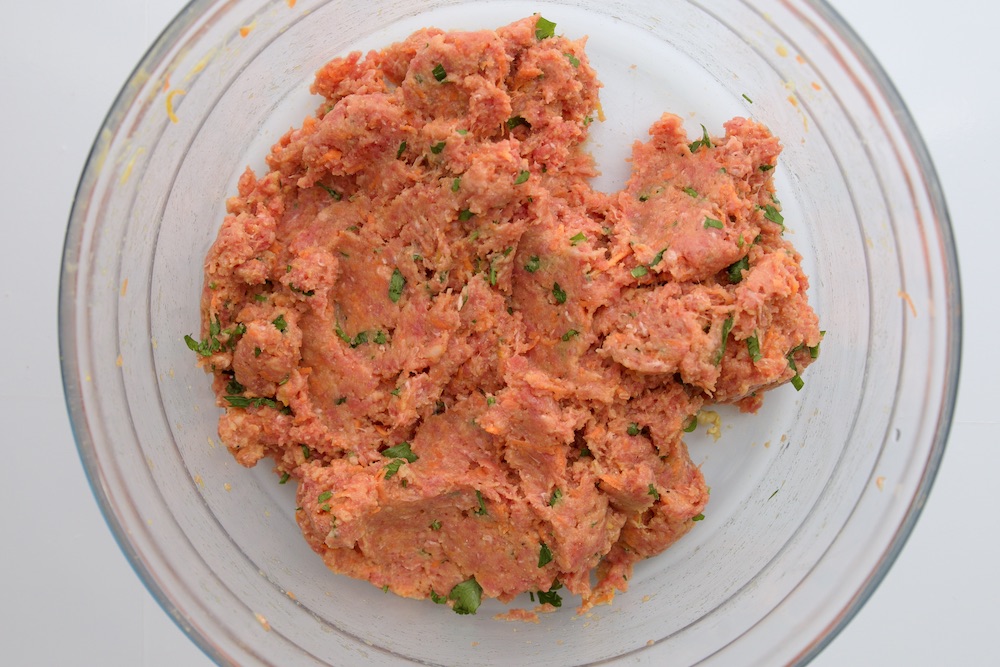 Tips
Frying the meatballs using parchment paper in the pan will allow you to use less oil and the meatballs will not stick to the pan.
Finish cooking the meatballs in the oven for tasty and tender meatballs in tomato sauce.