Fattoush is a bread salad from the Middle East. Like any traditional recipe, every region and family have its special mix of ingredients. The one ingredient that always stays the same is the left-over pitta bread, tossed in the pan with oil.
The seasonal fresh vegetables usually added are tomatoes, radishes, cucumber, and lettuce, all topped with juicy pomegranate. Fattoush is a popular side dish, and the variety of herbs and spices used in the mix make this salad extra special and personal.
The recipe for delicious homemade pitta bread is easy and quick to follow, or you can use shop-bought gluten-free pitta bread. Either way, frying the pieces of pitta in the oil is crucial to get the taste of this flavoursome recipe.
Ingredients
For 2 people, prep time 20 minutes, and cooking time 5 minutes.
2 gluten-free pitta bread
1 cucumber
1 handful of tomatoes (better if of a few different varieties)
1 head of lettuce
6 heads of radishes
2 spring onions
1 handful parsley (~10g)
1 handful of mint (~10g)
1 handful basil (~10g)
2tsp sumac
1tsp allspice
1tsp cinnamon
1 lemon zest and juice
Extra virgin olive oil
2tbsp pomegranate seeds
Method
1 – Add the chopped leaves and greens to a large salad bowl: lettuce, parsley, mint, basil, spring onion and cucumber. Add chopped tomatoes, sliced radishes, pepper and lemon zest and mix everything well.
2 – Cut the pitta into squares. Toss it in a pan with shallow olive oil, and cook it until golden brown. Put on a plate and set aside.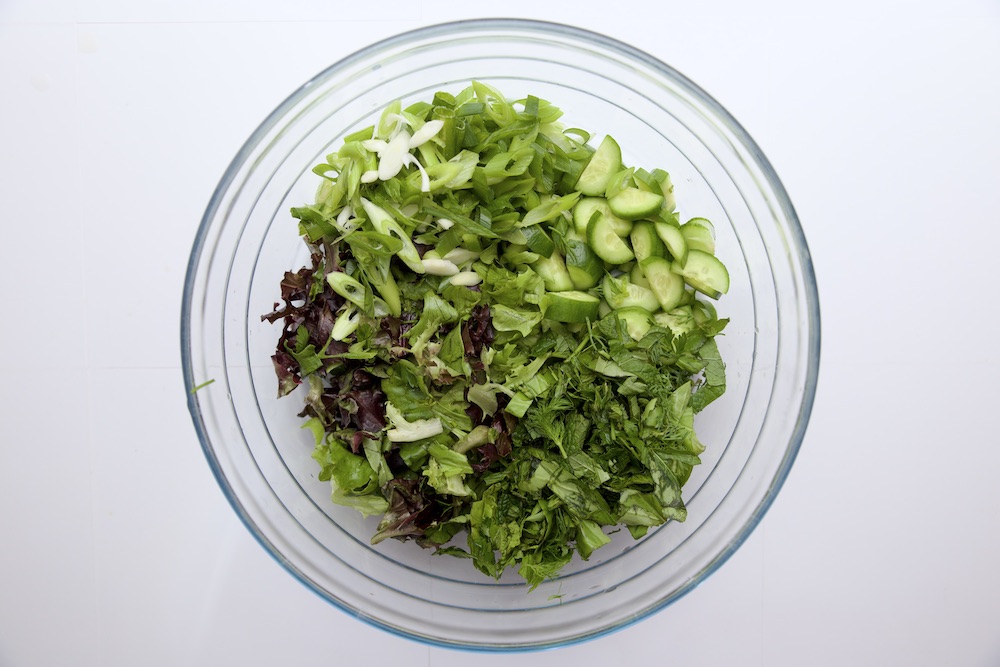 3 – Mix allspice, cinnamon, and sumac in a bowl with extra virgin olive oil and lemon juice. Pour it over the salad and add the crispy bread. Mix well and serve straight away, garnished with pomegranate seeds.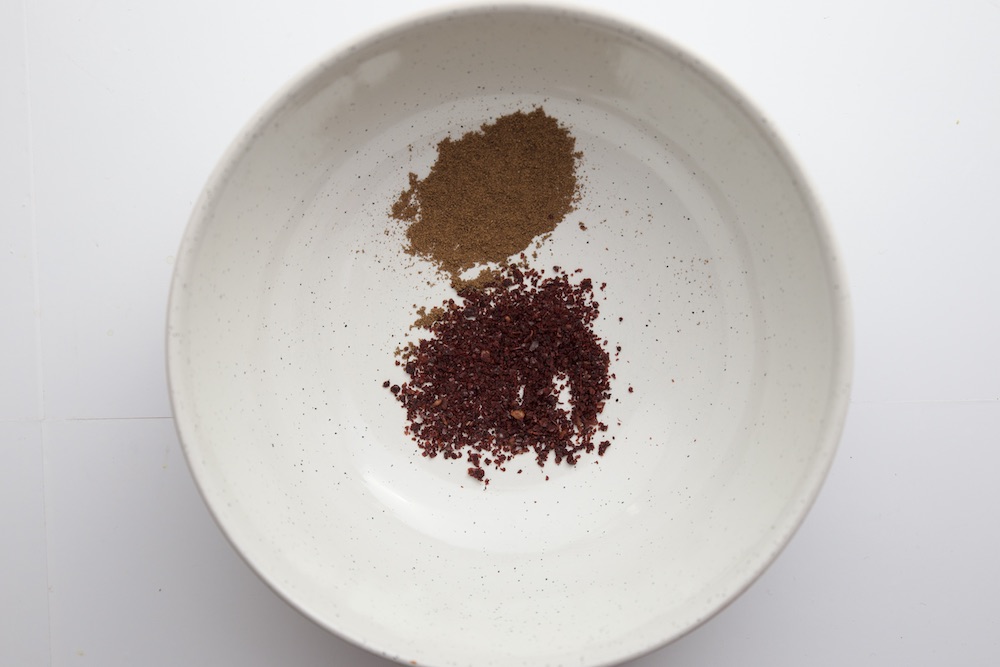 Tips
It is best to season and serve Fattoush immediately. The spices will quickly "cook" the salad and make the leaves wilt.
For best result, chop all the ingredients and dress the salad right before serving it to your guest.