Watermelon, Avocado and Feta Salad makes for a perfect choice on hot summer days.
The watermelon is juicy and refreshing and perfectly combined with salty feta cubes, mint, spring onion, tangy pomegranate, lemon zest, spicy rocket and packed with seeds to boost the fibre content. To make a complete meal, serve it with gluten-free croutons, pitta bread, and hummus.
This salad is best prepared in advance and stored in the fridge until it's time to eat. It's an excellent option for summer lunch or a picnic. If you love salads, then try our Pea and Tempeh Salad with Lime Dressing or a tasty Fattoush from the Middle East.
Ingredients
For 4 people, prep time 10 minutes
350g Watermelon
1 avocado
200g feta
80g rocket salad
40g pumpkin seeds
125g pomegranate
Salt & Pepper
1 Lemon zest and juice
1 handful of mint leaves
Method
1 – Peel the watermelon and cut it into 1.5cm cubes. Then slice the avocado and squeeze the lemon as you cut along to prevent it from browning.
2 – Dice the feta and season it with black pepper and lemon zest. Finely slice the spring onion. Wash and dry the rocket salad and mint leaves.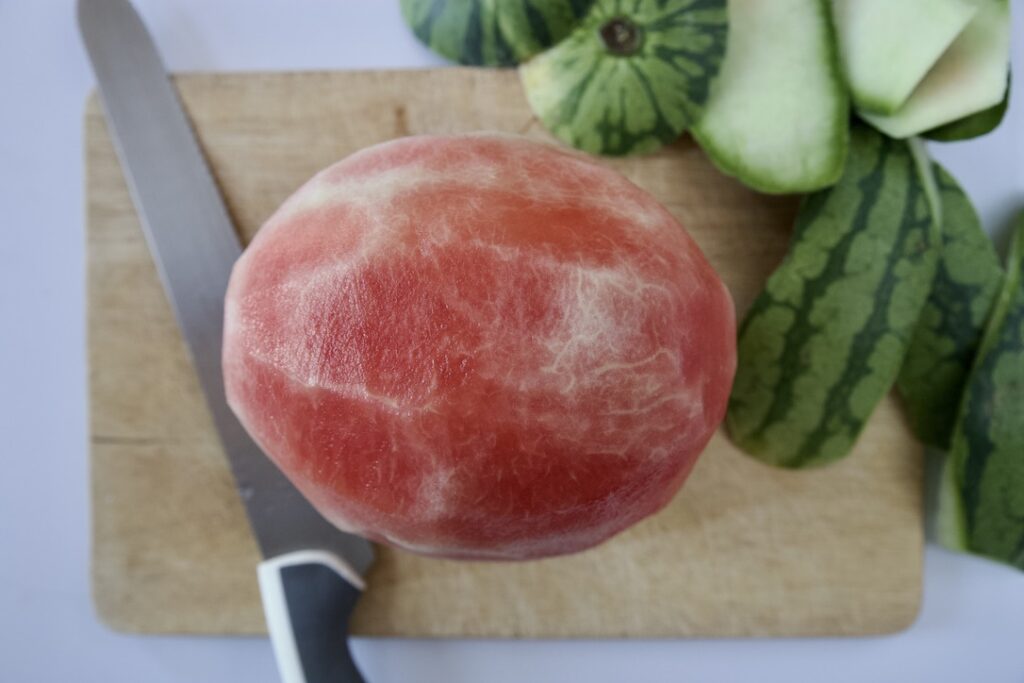 3 – Combine the ingredients in a large bowl to make the watermelon, avocado, and feta salad. Begin with laying the rocket at the bottom, then add watermelon, marinated feta, avocado slices, mint leaves, pomegranate, and spring onion. Squeeze some fresh lemon juice and drizzle olive oil over the salad. Lightly mix everything together. Finally, serve this delicious Watermelon, Avocado and Feta Salad with your favourite gluten-free bread.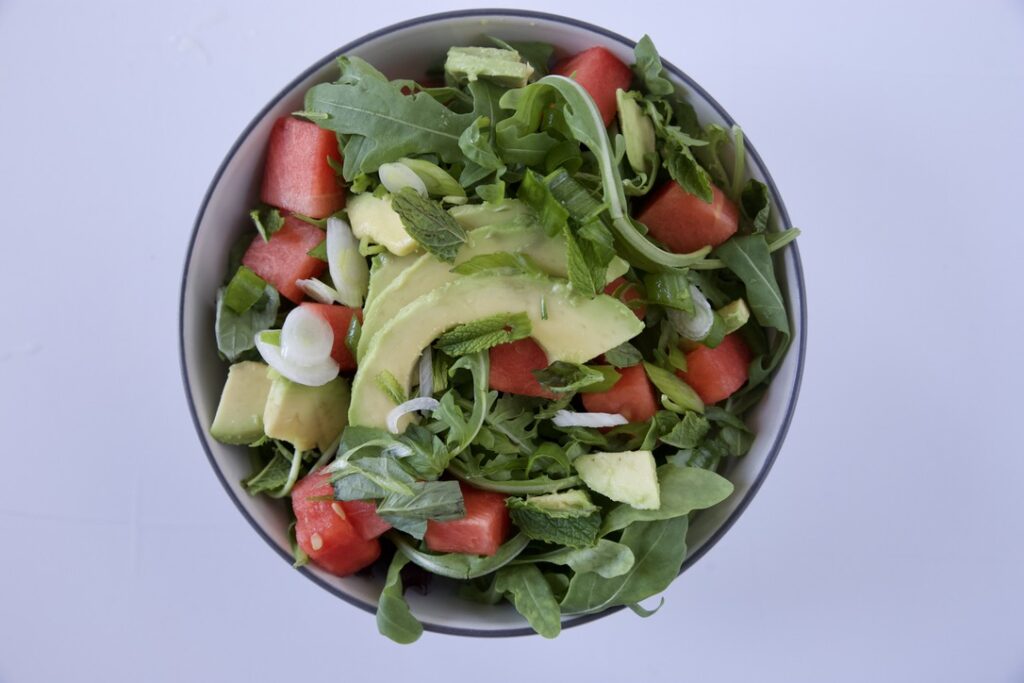 Tips
Intensify the flavour of the watermelon by seasoning it with a pinch of salt and pepper.
Keep this salad in a cool and dry section of the fridge and eat it within a few hours.
Adding a few drops of lemon juice to the avocado can prevent oxidation. Gently passing the lemon over the knife blade can also aid in cutting and avoid browning of the avocado.