Homemade seeded bread is a great way to enjoy the texture and flavours of healthy, gluten-free bread from the comfort of your own home. It can be difficult to find tasty, fibre-filled gluten-free bread at the store, as most options are plain and overly processed due to the challenges of working with gluten-free flour.
We have thoroughly tested and refined this recipe to offer one of the finest seeded gluten-free breads. It's great for our mouth-watering bruschetta with spicy king prawns, peppers and tomato. It is also great with our tasty soups like pumpkin or celeriac soup or used for our delicious gazpacho.
Ingredients
For one bread loaf, ~1kg, prep time 10 minutes, cooking time 1 hour.
500g tepid water
30ml oil
10g sugar or honey
390g gluten-free bread flour
45g chickpea flour
140g buckwheat flour
2 tsp dried, quick yeast
1 tsp vinegar
1 tsp salt
2 tsp chia seeds
2 tbsp sunflower seeds
1 tbsp pumpkin seeds
2 tsp flaxseed
Method
1 – In a large bowl, combine the wet ingredients: tepid water, oil, vinegar and add sugar. Using a whisk, mix in chickpea flour.
2 – Add the different flours, yeast and seeds. Mix it all with a spatula until everything is well combined and has mashed potato consistency. Finally, add salt.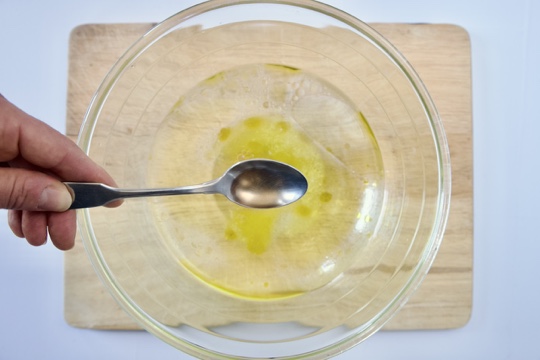 3 – Pour the bread mix into a tin previously lined with parchment paper. Add a few more seeds on the top, drizzle oil and sprinkle some flour. Baked at 190°C for about 60 minutes. Let it cool completely before cutting it into your nutritious seeded bread.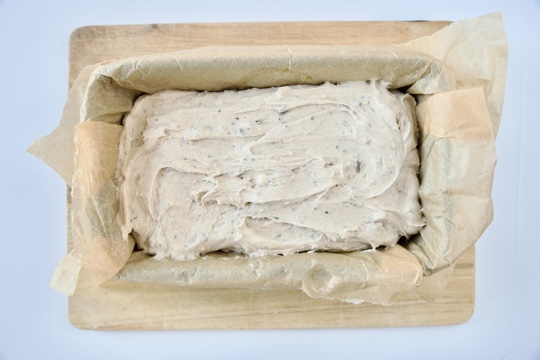 Tips
Check our article for an insight into the different types of gluten-free flour.
You can enjoy freshly baked bread in under 2 hours with this recipe without proofing time. Simply mix the ingredients and bake right away.