Indulge in the deliciousness of our Summer Vegetable Tart, packed with a variety of summer vegetables such as roasted peppers, sweet tomatoes, courgette, asparagus, and fresh basil leaves, all baked to perfection in a crusty pastry case. Our homemade gluten-free pastry holds everything together, making it a treat for everyone.
The secret behind this recipe is the slow cooking of the vegetables at a low temperature, making them soft, juicy and full of flavour. You can easily slice, pack, and take it with you for a tasty lunch or picnic.
If you enjoy soft and succulent roasted veggies, try our tasty Baked Aubergines and Peppers with herbs.
Ingredients
For 1 tart of ~24cm diameter, prep time 20 minutes, cooking time 45-60 minutes
1 pepper
1 courgette
200g vine tomato
Thyme
1 lemon zest
1 red onion
50g asparagus
Poppy seeds
Spring onion
180g gluten-free pastry
Method
1 – Roll out the pastry and place it in a lined pie dish. Pierce the bottom with a fork, create a thick edge by rolling the side of the pastry inwards, and blind bake for 20 mins at 200°C – check the tips below for the perfect blind-bake technique.
2 – While cooking the pastry, bake tomatoes, peppers, thyme, and onions at 200°C for 20-30 mins. Remove pepper stalk and seeds, mix with courgette, onion, and tomato—season with salt, pepper, and olive oil.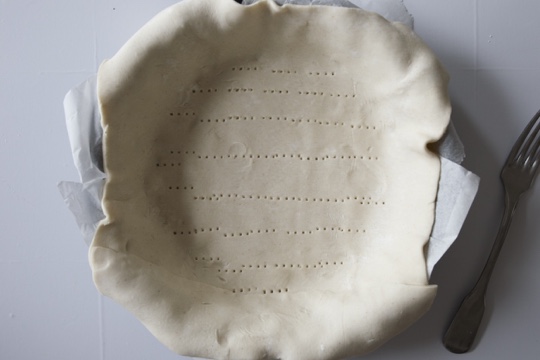 3 – Place the vegetable mix on the previously baked gluten-free pastry case, place the asparagus on top, a drizzle of olive oil and bake it for 15 minutes. Serve this delicious Summer Vegetable Tart with fresh basil leaves and a sprinkle of poppy seeds.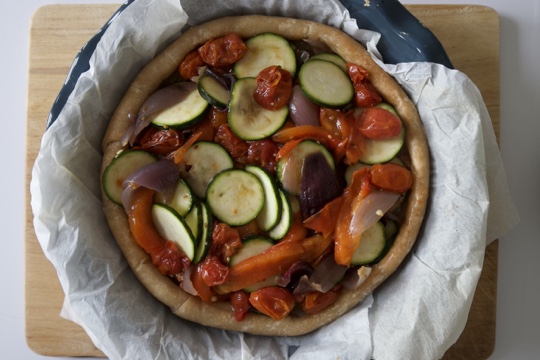 Tips
For blind baking, the case, place some parchment paper on the pastry, then cover it with dry beans or rice and cook it in the oven for about 20 minutes at 200°C.
This tart is best sliced and served at room temperature.