Breakfast Smoothie bowl is your answer to your sweet cravings. This bowl is, in fact, packed with proteins and fibres to limit the rise of sugar in your blood, prevent the next craving, satisfy your hunger and cherish your palate.
We have used blueberries in this recipe, but any frozen fruit or vegetable will do. Bananas are great for texture but can be replaced with avocado. Peanut butter, milk, yoghurt and seeds are your great source of fibre and proteins; both work to balance the speed at which the sugar is absorbed in your bloodstream.
If you love breakfast smoothie bowls, we got you covered with delicious recipes of non-grains porridge and overnight oats. Which one will you try next?
Ingredients
For 2 bowls, prep time 10 minutes
1 large banana
250g frozen blueberries
1 tbsp peanut butter
1 tsp agave syrup
1 tsp flaxseeds
150ml milk
To garnish
sliced fruit
mixed seeds and nuts
toasted granola
peanut butter
Method
1 – In the cup of the blender, add banana, frozen blueberries and peanut butter
2 – Add oats and flaxseeds, pulse once, then add milk.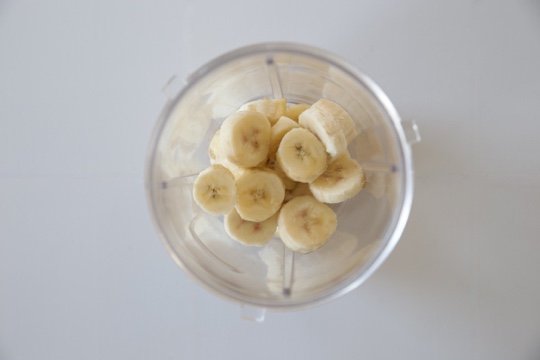 3 – Blend the smoothie until you get a nice smooth texture; spoon it into a bowl and garnish this Breakfast smoothie bowl with fresh fruits, seeds and granola.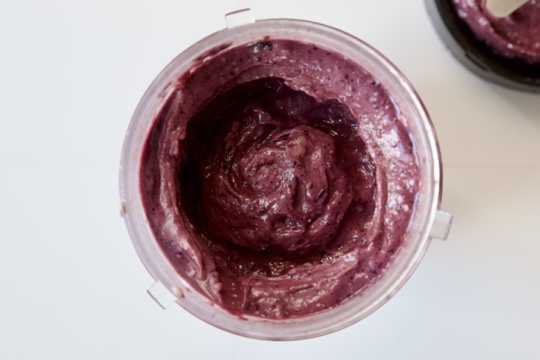 Tips
For the best result, leave the bowls in the freezer for a few hours before using them for the smoothie.
Add more milk if the mixture is not blending well.