Baked Aubergines and peppers with herbs make a mouth-watering side dish that can be prepared ahead of time and served with your favourite main course. The rustic appearance of the dish adds a sense of authenticity and makes it forgiving of even the most novice cook's imperfect presentation.
This tasty oven-baked vegetable with herbs is easy and quick to make – once it's in the oven, you can focus on other meal preparations and setting up for your guests or family. 
For an excellent pairing, serve this delicious side dish with meatballs in tomato sauce or a Med fish tray bake with vegetables.
Ingredients
For 4 people, prep time 5 minutes, cooking time 1 ½ hours
2 Aubergines
2 Peppers
2 spring onions
2 stalks thyme
lemon thyme
4 garlic cloves
Extra virgin olive oil
Salt, pepper and chilli
Method
1 – Wash aubergines, peppers, spring onion and herbs very well. Lay the vegetables in a large baking tray, leave the spring onion on the side, and add garlic and thyme.
2 – Generously add salt, pepper and extra virgin olive oil. Pop the tray in the oven and bake it for about 1 hour at 180°C. Then remove the tray from the oven and add the spring onion cut in half lengthwise. Bake the vegetable for a further 30-40 minutes.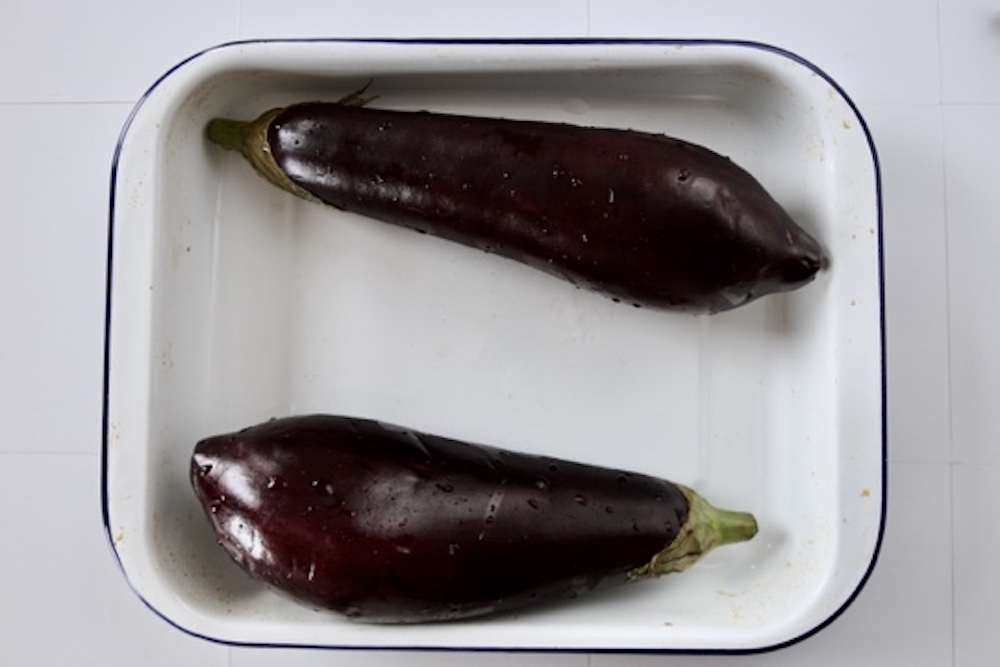 3 – When the baked aubergines and peppers have become soft and squishy, remove the stalks and seeds from the peppers. Squeeze the soft garlic out of the skin. Tear aubergines and peppers and lay them back on the tray; drizzle some extra virgin olive oil and fresh thyme. Serve baked aubergines and peppers as a side to your favourite meal.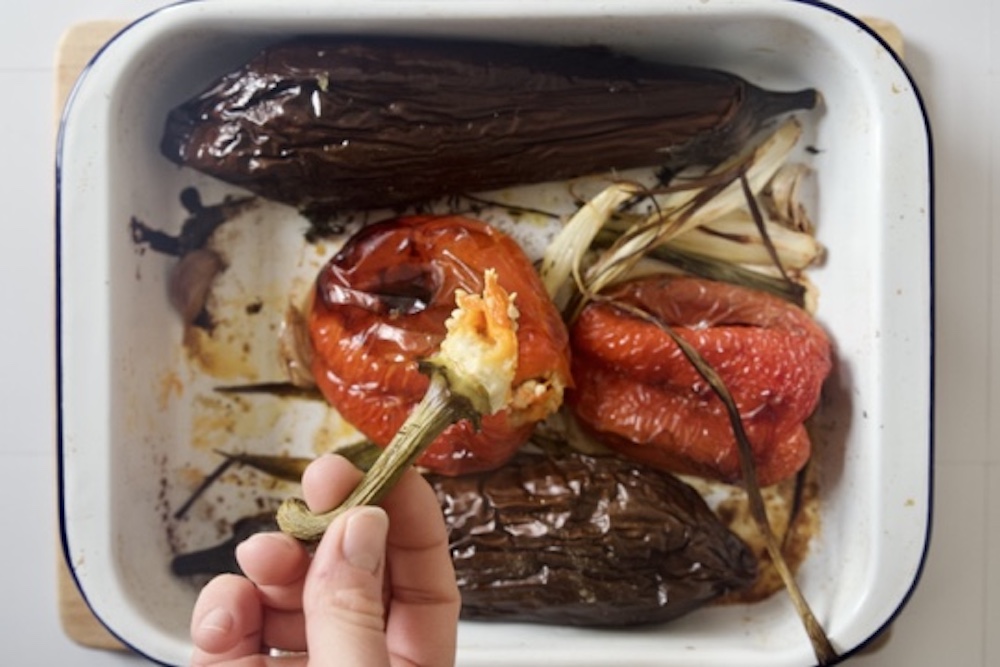 Tips
Once cooked, let the vegetable sit in the warm oven for another 30 minutes so baked aubergines and peppers will be even softer.
You can make this dish well in advance and let the baked aubergines and peppers soak in their juices.