Spicy Chickpea and Sweetcorn Salad is a mouth-watering dish that draws inspiration from the South American cuisine. Combining spices, toasted sweetcorn, and chickpeas creates a flavourful explosion in your mouth.
This dish is quick and easy to make, and it tastes even better if you let the ingredients marinate for a few hours with the lime dressing. For a more authentic South American feel, you can serve it with crème fraiche, rice, or even a gluten-free wrap.
If you are fond of the flavours of Latino cuisine, you can also try our enchiladas or tacos, which are absolutely delightful.
Ingredients
For 4 people, cooking time 5 minutes, and prep time 15 minutes
150g sweetcorn (cob or tinned)
1 can of chickpea drained
1 handful of mint
2 fresh chilli
2 spring onion
1 pepper
1 tsp paprika
½ tsp cayenne pepper
1 tsp chilli flakes
Salt & Pepper
2 tbsp etra virgin olive oil
Method
1 – In a hot pan, toast the sweetcorn with oil, salt and pepper. Add the drained chickpeas and toss it all well. Finally, reduce the heat and add the mix of spices: paprika, cayenne pepper and chilli flakes.
2 – Add the sweetcorn, chickpeas and spices well to a large bowl. When cool, add shredded mint leaves, spring onion and fresh chillies.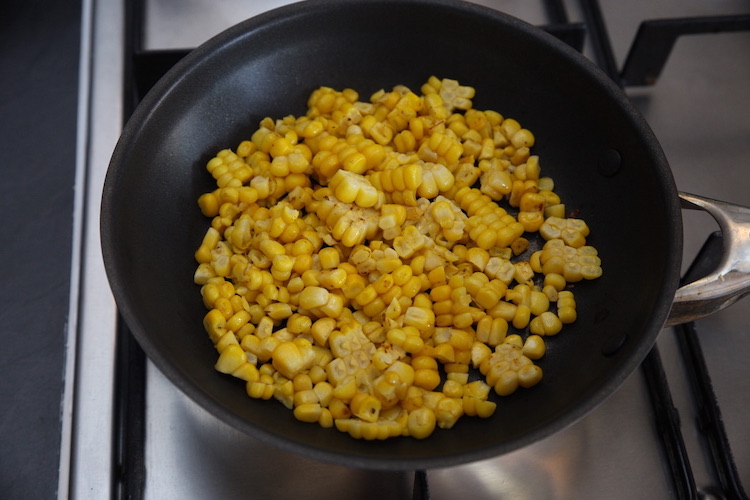 3 – Finally, add the diced pepper and drizzle the extra virgin olive oil with lime zest and juice. Check the seasoning and add salt and pepper if needed. Serve this Spicy Chickpea and Sweetcorn Salad with creme fraiche, rice, or a tasty gluten-free wrap.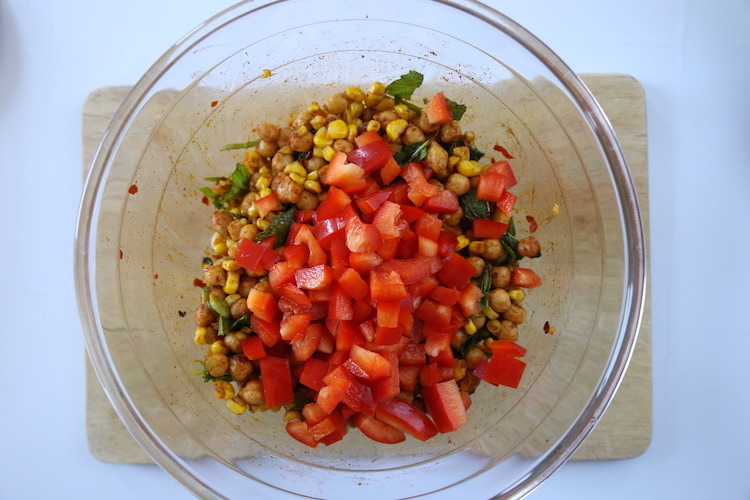 Tips
When adding the spices to the pan, ensure the pan sits on low heat, or the spices will quickly burn.
Either red or green bell peppers can be used depending on preference.
If crème fraiche is unavailable, substitute with sour cream or yoghurt mixed with lime juice.