Tiramisù is a classic Italian dessert that is known and enjoyed worldwide. Although the recipe can vary slightly from person to person, the key ingredients are always coffee, finger sponge (or better, Savoiardi), and mascarpone.
In Italy, each family and restaurant has perfected their own recipe, with some adding chocolate drops or using strawberry and pineapple juice. Nonetheless, the recipe we have developed is as close to the traditional recipe as possible.
We have used our popular gluten-free Victoria sponge layered with a smooth mascarpone cream and topped with cocoa powder.
Ingredients
For 1 tray 20 x 20 cm or 6 individual small pots, cooking time 20 minutes, prep time 15 minutes
For the sponge
100g gluten-free flour
100g butter at room temperature
2 eggs
70g icing sugar.
1 tsp Vanilla
½ tsp Vinegar
5g baking soda
For the Tiramisù
300ml coffee (medium strength)
350g mascarpone
3 eggs
50g sugar
Cocoa powder to garnish
Method
1 – To prepare the sponge, combine butter at room temperature and sugar until creamy, then add flour and beaten eggs, mix all together and, spread the sponge batter on a lined baking tray and bake it for 18 mins in the oven 180°C. Once cooled, cut it into small fingers ½ x 2 inches.
2 – In a bowl over bain marie, beat the egg yolks with 25g of sugar until pale. Then remove it from the heat, let it cool, and beat in the mascarpone.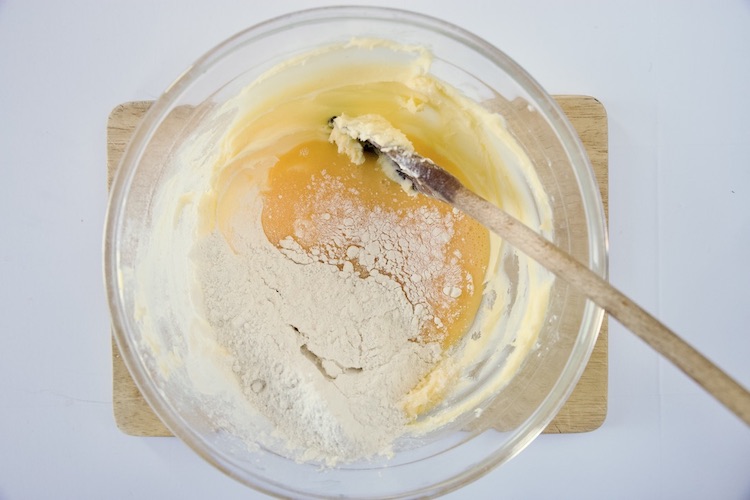 3 – In a bowl over a bain-marie, beat the egg whites with 25g of sugar until soft peek and slowly fold it in the mix with egg yolk and mascarpone.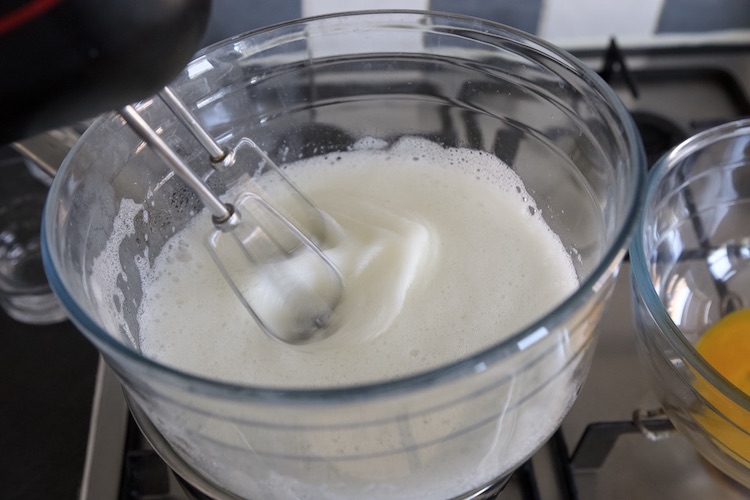 4 – Tiramisu can be prepared in individual pots or a larger tray. Dip the finger sponge into the coffee and place it in the chosen tray. Then, spread it over the mascarpone cream and repeat the process until you reach the top. Afterwards, let it all set in the fridge for about an hour. Finally, dust the top layer with cocoa powder and serve the Tiramisu cold.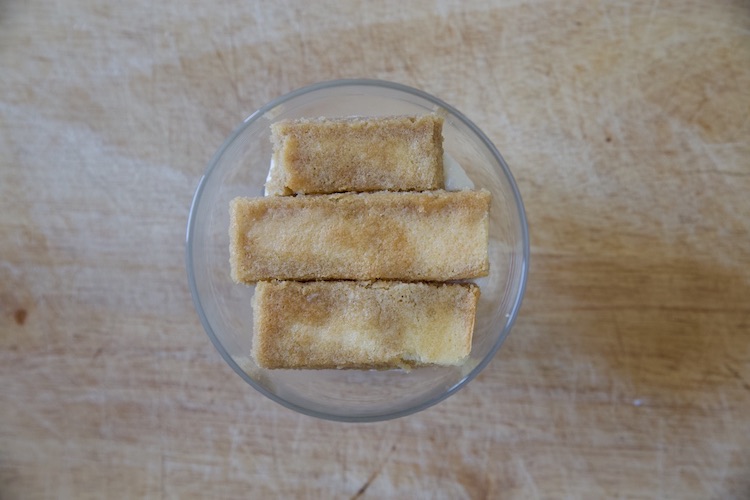 Tips
Use instant coffee for intense flavour and let it cool completely before using it.
Allow the egg yolk and sugar mix to cool completely before beating in the mascarpone.
If the mascarpone cream is too thick, add some whipped egg white before folding in the whole lot.