This Pea and Tempeh Salad with Lime Dressing is a delectable mix of flavours and textures. Tempeh, made from fermented soybeans, is packed with protein and has a delightful nutty taste. As a fermented food, tempeh is a natural source of probiotics and fibres that promote gut health.
The lime dressing nicely balances the sweet flavours of asparagus, peas, and lamb's lettuce and complements the tangy tempeh well. To complete your meal, try our tasty flatbreads and dips, such as cauliflower hummus, pea spread, and pumpkin dip.
Ingredients
For 2 people, prep time 15 minutes, cooking time 10 minutes
200g Tempeh
1 lime
2 tbsp extra virgin olive oil
Salt and pepper
150g petite pois peas
100g asparagus
200g lamb lettuce
Method
1 – Slice the tempeh about 1cm thick. Fry the tempeh on both sides in a pan with a little oil.
2 – Make the dressing: squeeze the juice from the lime, add oil, salt and pepper and whisk it all together.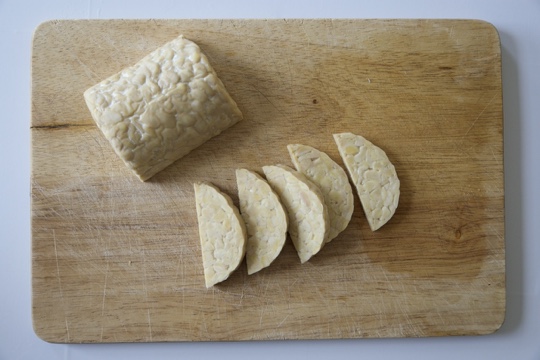 3 – Boil peas and asparagus in a saucepan. Cook them long enough to soften without overcooking. Combine all the ingredients and add a lime dressing. Serve this delicious Pea and Tempeh salad with hummus or vegetable dipping and flatbread.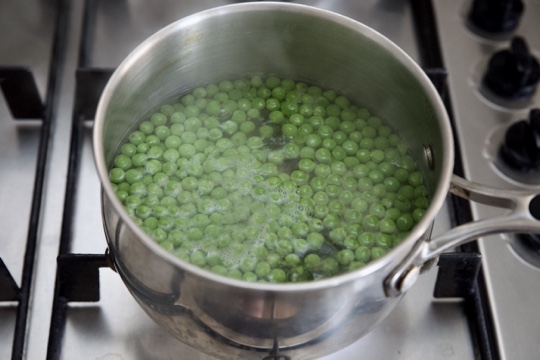 Tips
Did you know that tempeh can be cooked in the oven? To prepare, slice the tempeh and place it on a lined oven tray. Drizzle some extra virgin olive oil over it and bake for approximately 15 minutes at a temperature of 200°C.
To keep peas and asparagus from browning, it's best to cool them in ice-cold water.