Preparing a chicken casserole is a breeze since it cooks on its own and requires minimal attention. Simply place all the ingredients in the pan, sit back, relax, and let it simmer.
The chicken will be so tender that it will melt in your mouth, while the potatoes will release enough starch to create a creamy sauce.
Enjoy this scrumptious stew with our cornbread or loaf of baked oats with sundried tomatoes and thyme.
Ideally, cook the chicken casserole using a slow cooker, glazed cocotte, or Dutch oven. Check out the recipe's tips if you don't have any of these.
Ingredients
For 4 people, prep time 20 minutes, cooking time 2 hours
400g chicken thighs
1 large onion
1 carrot
Sage
Thyme
Parsley
250gr baby new potatoes
1 handful of cavolo nero
1 pepper
2 tsp extra virgin olive oil
2lt chicken or vegetable stock
Method
1 – Drizzle extra virgin olive oil in a large pan (glazed cocotte, slow cooker, or Dutch oven are perfect for this casserole), sear the chicken thighs on each side and add the herbs: sage and thyme. Remove the chicken thighs and set aside.
2 – Add onion slices, celery, and carrot diced and toss them in the pot. Add your chosen stock and let it cook. Add the new baby potatoes skin-on and previously cut and cook.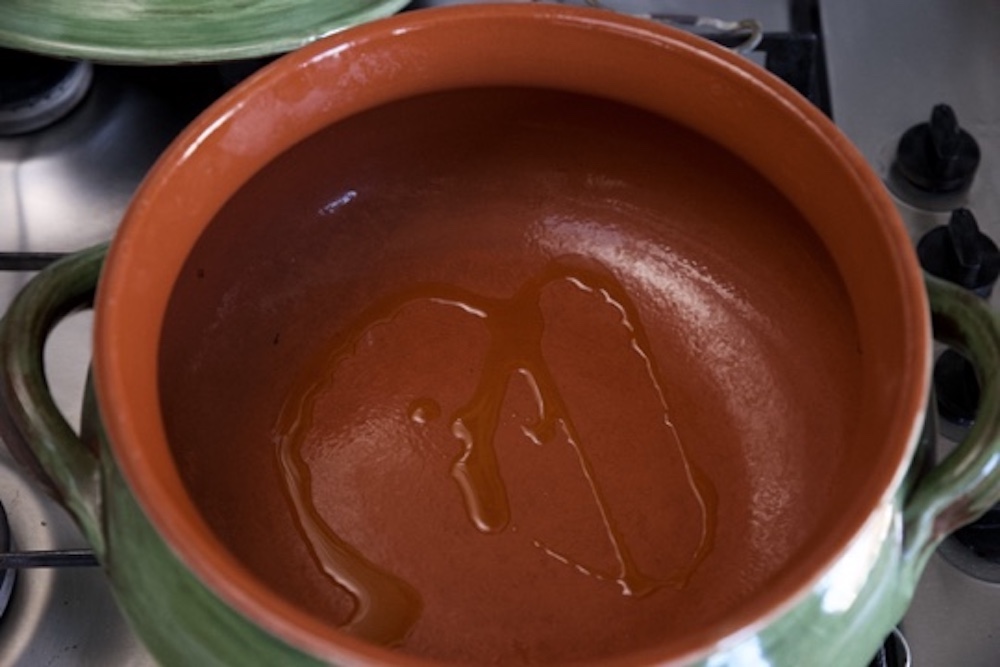 3 – Add pepper slices and then add the remaining stock. Bring it to a boil and turn the heat down. Let it all simmer and slow cooking for at least 45 minutes to 1 hour. When the chicken is tender, add the shredded cavolo nero and cook for further 10 minutes. Serve the chicken casserole piping hot with some toasted cornbread and butter.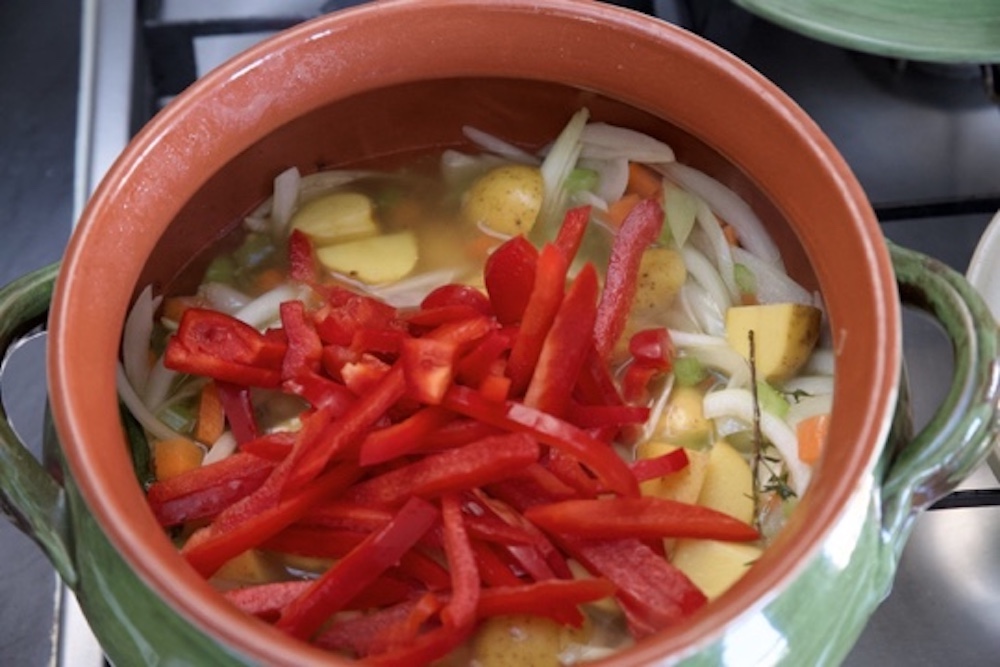 Tips
You don't need a cocotte or a slow cooker to slow cook. If you have an oven-safe pot, you can slow cook in the oven using a regular pot. Simply set the oven to 180°C and cover the pot with a lid for the best results.
For extra flavour, add bacon or sausage meat to the casserole.