Just a few ingredients to make the gooiest and most decadent no bake brownie without needing to use the oven. Choose quality ingredients as it is a raw brownie and relies on the good quality of the cocoa, chocolate and dates.
In the ingredient list, you will also find the chocolate chips. Alternatively, you can simply chop a chocolate bar, and if you decide to reduce the list of ingredients to a minimum, omit salt and vanilla extract.
Thanks to the natural sweetness of dates, you won't need to add any sugar to this brownie, making it the perfect pre-gym snack.
Ingredients
For a 20x20cm tray, preparation time 10 minutes, plus 40 minutes for resting:
250g pitted dates
150ml hot water
100g bitter cocoa
100g dark and milk chocolate chips
1 tsp vanilla extract
salt
For the top
100g dark chocolate
1 tablespoon of oil
Method
1 – Cut the dates making sure there are no pits. Then, put them in a bowl with boiling water, vanilla extract and a pinch of salt. Leave to soak for 30 minutes, and then blend everything with the stick blender.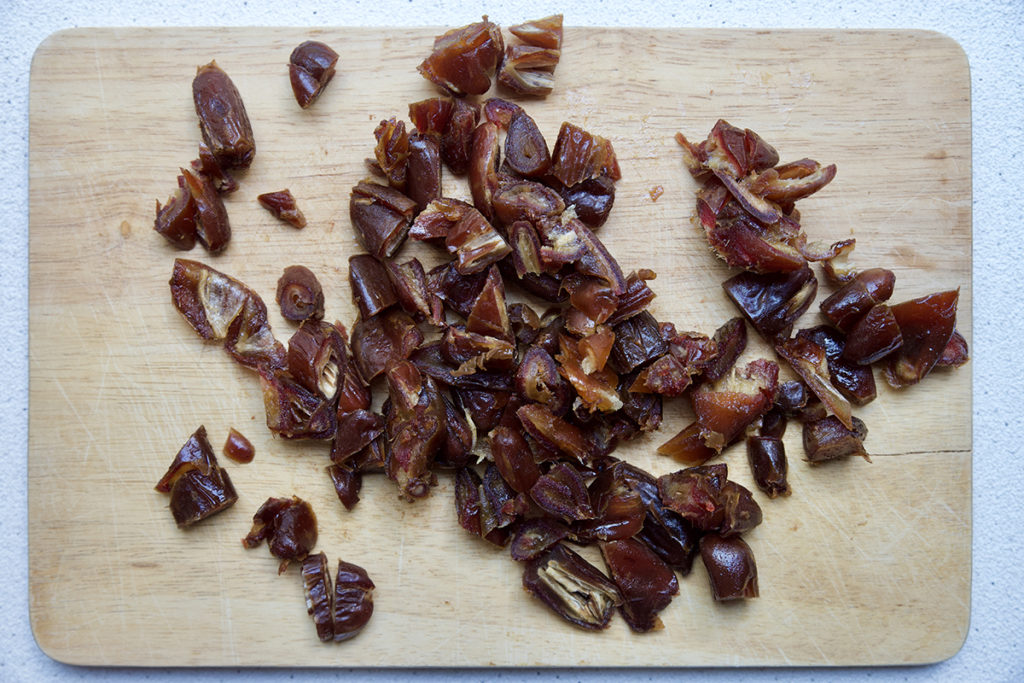 2 – Once the dates are blended into a smooth mix, add the cocoa, the chocolate chips and mix.
3 – When all the cocoa is incorporated in, and the mix has a smooth and soft consistency, place it in a baking tray lined with parchment paper and set aside in the fridge.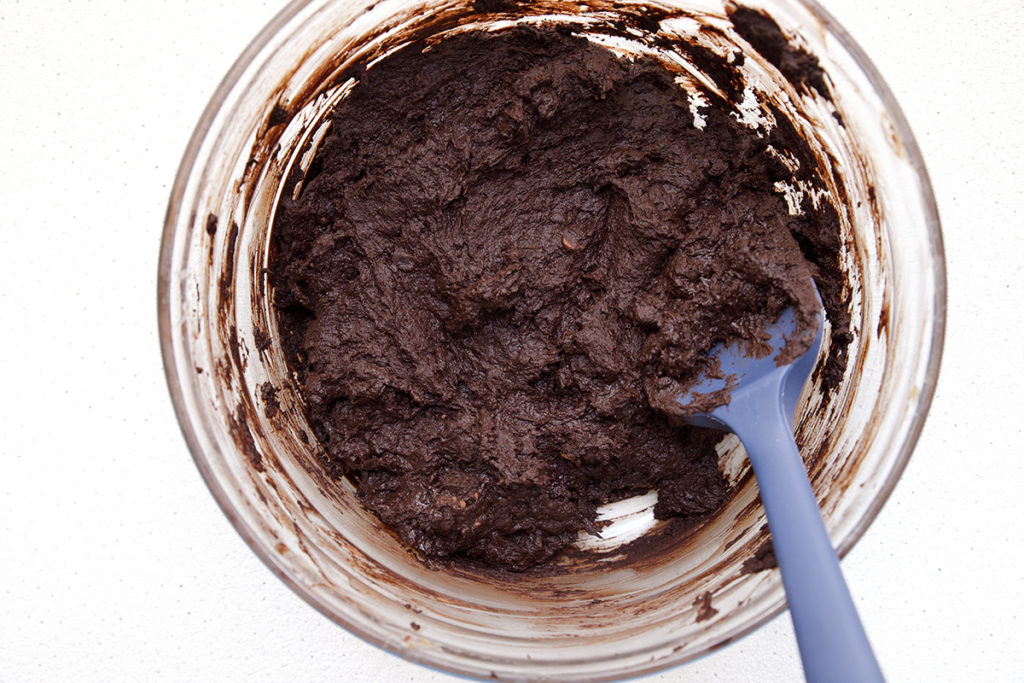 4 – Meanwhile, prepare the coating by melting the dark chocolate, then add the oil and mix until you get a homogeneous mixture. Spread over the cold brownie and let it solidify before cutting the brownie and serving.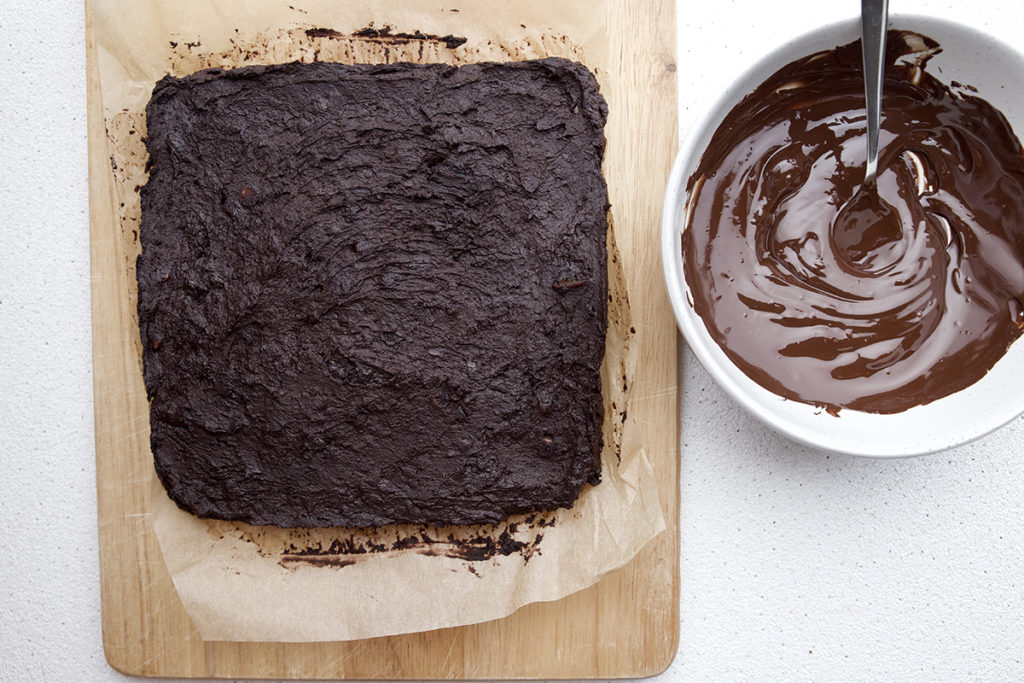 Tips
– You may need more cocoa, and this will depend on the consistency of the blitz dates.
– To best cut this brownie, it will be helpful to slightly warm the blade of the knife with a damp cloth.