Biscuits are the perfect sweet treat for two of the most magical moments of the day: breakfast and snack time.
With so many easy, delicious and fun biscuit recipes at your fingertips, they are a great option to make at home. Biscuits are also one of the easiest snacks to make, so even inexperienced bakers can achieve tasty results.
Baking biscuits is also a fun activity to share with your children, who can experiment with different cutters: hearts, flowers, circles, and countless other shapes to help little ones and grown-ups unleash their creative sides. Not to mention the delicious smell that fills the whole house while the biscuits are in the oven! In short, making biscuits is one of life's simple pleasures!
See also: Orange and chocolate cookies, easy and fast to preparare
1 – Wholemeal citrus biscuits
This biscuit recipe combines the flavour of oranges and mandarins with all the goodness and authenticity of wholemeal flour. A taste explosion to keep your breakfast and snacks healthy and flavourful.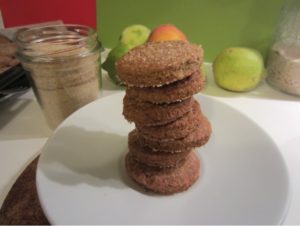 2 – Chamomile biscuits
A great choice for a relaxing cup of tea in the evening, chamomile is also a very versatile ingredient. In these biscuits, it is the special ingredient that makes all the difference. Fragrant and delicate, chamomile really steals the show in these crowd-pleasing treats.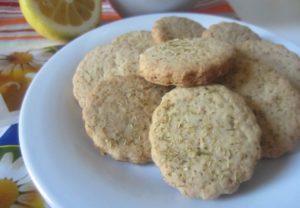 3 – Wholemeal chequerboard biscuits
One of the cutest recipes in our collection is definitely chequerboard biscuits. We wanted to offer an even healthier and more authentic version with wholemeal flour and raw sugar. To really bring out their flavour, these biscuits also include coconut flour and jam! They need to be tasted to be believed.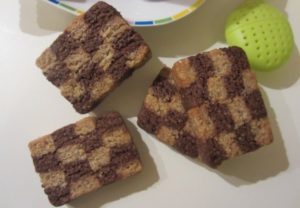 4 – Lemon and ginger biscuits
Ginger is currently one of the most popular ingredients among chefs and pastry chefs. Its tantalising scent and nutritional value have made it a key ingredient in many special recipes. We have used it in these fragrant lemon cookies to make your special moments even sweeter.
5 – Gluten-free almond biscuits
These biscuits are perfect for anyone suffering from a gluten intolerance, but their delicious flavour makes them a real crowd-pleaser! With almond flour and potato starch, these irresistible biscuits are great for a tasty breakfast or a magical teatime with your friends.
6 – Cinnamon biscuits with pear filling
A crumbly and fragrant shell envelops a sweet pear jam centre. These delicious cinnamon biscuits with pear filling are one of our tastiest and most original biscuit recipes. They sound more complicated than they actually are: just follow our recipe and you'll be there in no time.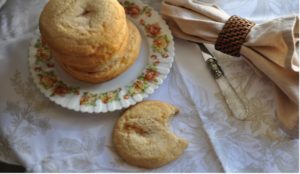 7 – Butter biscuits
Butter biscuits are a true classic. Tasty and crumbly, these sweet treats are delicious plain or decorated, whether you dip them in melted chocolate or top them with icing.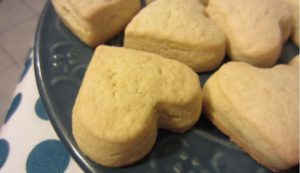 8 – Ginger and chocolate biscuits
These amazing chocolate biscuits have a delicious gingery aftertaste. Crunchy on the outside and soft on the inside, they are the ultimate teatime treat.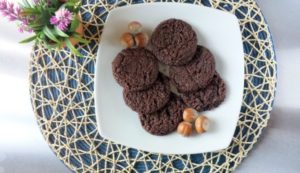 9 – Chocolate chip shortbread
These shortbread treats are one our most popular biscuit recipes: reminiscent of a certain well-known confectionery brand, they are incredibly satisfying to make at home. Delicious for breakfast or an excellent snack to take to school. You can even try them with white chocolate!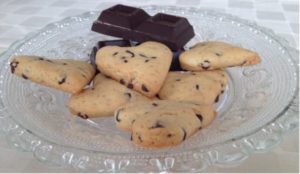 10 – Coconut biscuits
In addition to being an excellent snack, these little treats are also an ideal dessert. Soft and sweet, our coconut biscuits are also suitable for people with a gluten intolerance, as they are made using coconut flour.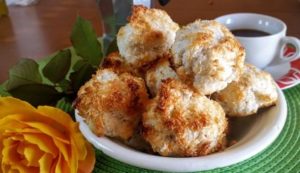 11 – Rye, buckwheat and spelt biscuits
If you love rustic and healthy foods, this is the recipe for you. A blend of high-quality flours, including rye, buckwheat, spelt and rice, bring a unique edge to these light and tasty shortbread biscuits, made with vegetable oil instead of butter.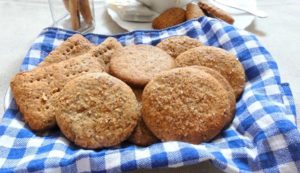 12 – Chocolate biscuits
In the world of biscuits, chocolate is a real staple, popular with adults and adored by children! We think these chocolate biscuits are a perfect breakfast option. This eggless recipe is ideal for people with an egg intolerance.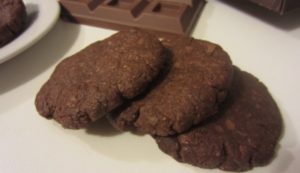 13 – Bean flour biscuits
These delicious bean flour biscuits are a truly original breakfast alternative. The use of bean flour, which rarely appears in dessert and biscuit recipes, gives these shortbread biscuits a very special flavour.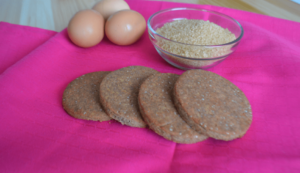 14 – Pistachio and cardamom biscuits
These bold and lemony cardamom biscuits make a real statement. We have combined pistachios, wholemeal flour and rice flour to create a deliciously crispy take on shortbread.