These Vegetarian Scotch Eggs are the perfect alternative to your classic scotch eggs. First created by Fortnum & Mason in 1738, they remain a go-to snack for travellers and can be found at many food markets.
Typically, scotch eggs are made by wrapping sausage meat around a hard-boiled egg, coating it in breadcrumbs, and deep-frying. However, simply substitute the sausage meat with delicious mushroom duxelles for a meat-free option. This versatile ingredient is perfect for whipping up a scrumptious vegetarian snack.
If you are looking for the perfect gluten-free breadcrumbs, try to toast and blend our breadsticks, they are simply perfect!
If you have a penchant for savoury snacks, you might also want to try our fishcake recipe or mini tart made with courgette and cheese.
Ingredients
For 8 scotch eggs, prep time 30 minutes, cooking time 10 minutes
8 very soft-boiled eggs
1 egg for coating
500g mushrooms
fresh thyme
250g gluten-free crumbs (dry and toasted)
1 handful of parsley
2 garlic cloves
Salt and pepper
Method
1 – Slice and cook the mushrooms until soft; add salt, pepper, and fresh thyme. Put the mushrooms, parsley and garlic in a blender and blitz until you get a rough paste – it doesn't have to be too smooth.
2 – Spread the mushroom paste on parchment paper once it has the right consistency. Coat the soft-boiled eggs with the mushroom pate, be gentle as the eggs may break. Lay the eggs on a lined tray and set them in the fridge for at least 2 hours.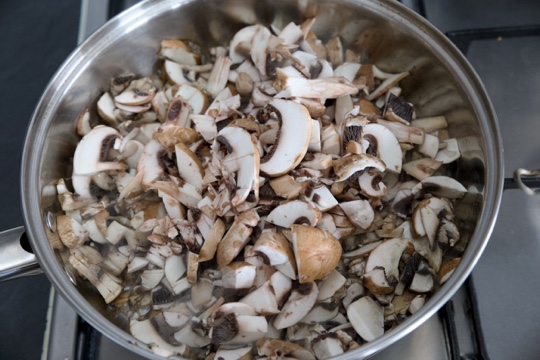 3 – Once the eggs are set in the fridge, pane them for frying: coat the eggs in flour, then in a beaten egg and the breadcrumb; repeat the last two steps to get a double coating and protect the eggs better.
4 – Deep-fry the scotch eggs in plenty of hot oil until golden brown. Serve these vegetarian scotch eggs with mustard or ketchup.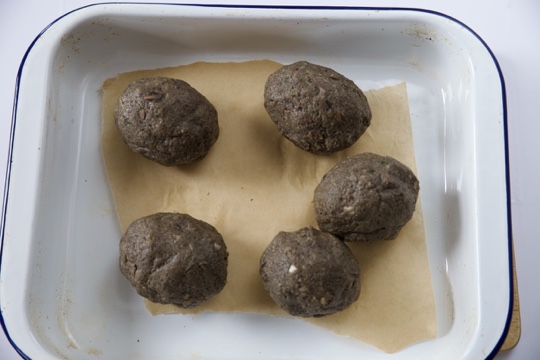 Tips
The key for a soft-boiled egg is to cook the eggs in boiling water for 5 minutes, then cool them quickly in a water bath with plenty of ice. Peel the eggs as soon as possible.
Double coating the eggs will prevent breakage and safer deep-fry.