Traditional Scotch eggs were first made by Fortnum & Mason in 1738 and were first sold as the perfect snack for the wealthy traveller; it is now found in every food market and food hall.
Soft-boiled eggs are wrapped in herby sausage meat and coated with gluten-free breadcrumbs, then finally deep-fried for a crunchy outside and super soft inside. Packed with protein, Scotch Egg is a very fulfilling snack or lunch when accompanied by a tasty salad or seasonal vegetables, like our oven-baked vegetable tray.
Try our delicious Scotch eggs made with tasty mushroom duxelles for a vegetarian option.
Ingredients
For 6 Scotch eggs, prep time 30 minutes, cooking time 15 minutes
6 soft-boiled eggs
250g sausage meat
For the coating
150g gluten-free flour
1 egg
500g gluten-free bread crumb
oil for frying
Method
1 – Make gluten-free breadcrumb: tear gluten-free bread into pieces, toast it in the oven and then roughly blitz it in a blender. Boil the eggs in hot boiling water for 5 minutes, then quickly cool them with iced cold water, peel them and keep them in the fridge for later use.
2 – Spread the sausage meat about 0.5cm thin on a sheet of parchment paper. Then wrap each egg with sausage meat and coat it with gluten-free flour.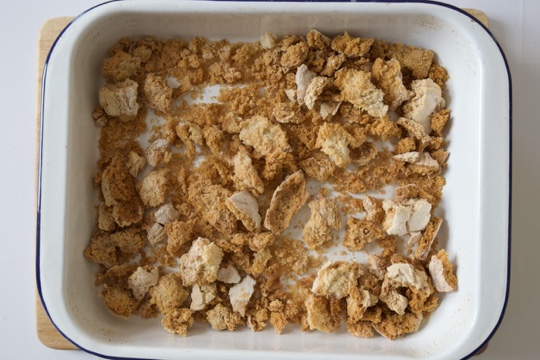 3 – To make a Scotch egg with a stronger shell, first roll the flour-coated egg in beaten egg. Then coat it in breadcrumbs, repeating this step twice for each egg to double coat.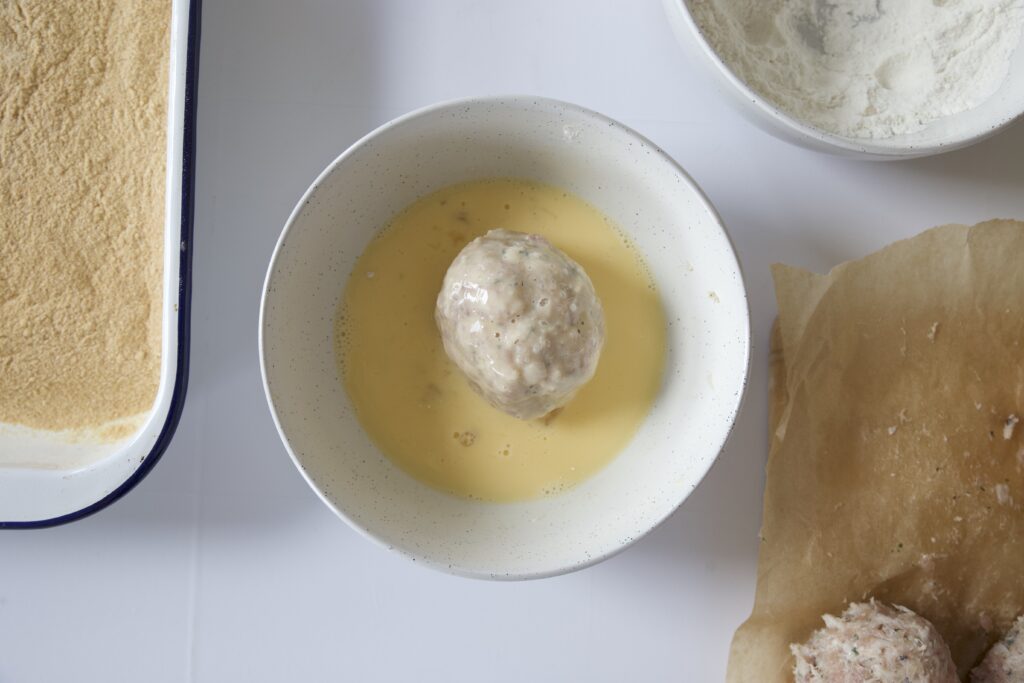 4 – Deep fried the coated eggs in plenty of hot oil, then dry them with a kitchen roll. Serve the Scotch eggs with English mustard. Enjoy them piping hot or take them with you for a picnic.
Tips
Roughly blitz the toasted bread for breadcrumbs. It will give a better texture to the coating.
To make it easier to work with, apply a light coating of oil to your hands when wrapping the eggs in sausage meat.