This Chilli con Carne sauce is a great addition to any barbecue. The slowly cooked meat is smothered in a rich, peppery sauce that pairs perfectly with chargrilled flatbread, pasta, or rice.
Loaded with different spices and herbs, this recipe is sure to deliver a flavour explosion. For best results, make the sauce in advance or even the day before, allowing the meat to soak up all the delicious juices and spices.
If you're not a fan of spicy food, simply omit the cayenne pepper and serve with a dollop of yoghurt or crème fraîche on the side. Try this Spicy Chilli con Carne with some hot cheesy polenta.
Ingredients
For 500gr of chilli sauce, prep time 15 minutes, cooking time 2 hours
250g minced meat
1 carrot
1 white onion
2 celery sticks
1 pepper
250g tomato passata
750g boiling water
2 chilli peppers
1 tsp cayenne pepper
1 tsp cinnamon
1 tsp paprika
1 tsp dired chilli
1 tsp dried oregano
1 tsp dried rosemary
1 tsp dried parsley
Salt and pepper
Method
1 – Cook the mined meat with a tsp of oil in a hot saucepan. Then put the meat aside and cook onion, carrot and celery thinly diced – add a bit of water to prevent burning.
2 – Add to the mirepoix sliced peppers and the spices: cayenne pepper, cinnamon, paprika, dry and fresh chilli and dried herbs. Finally, add the previously cooked minced meat and stir.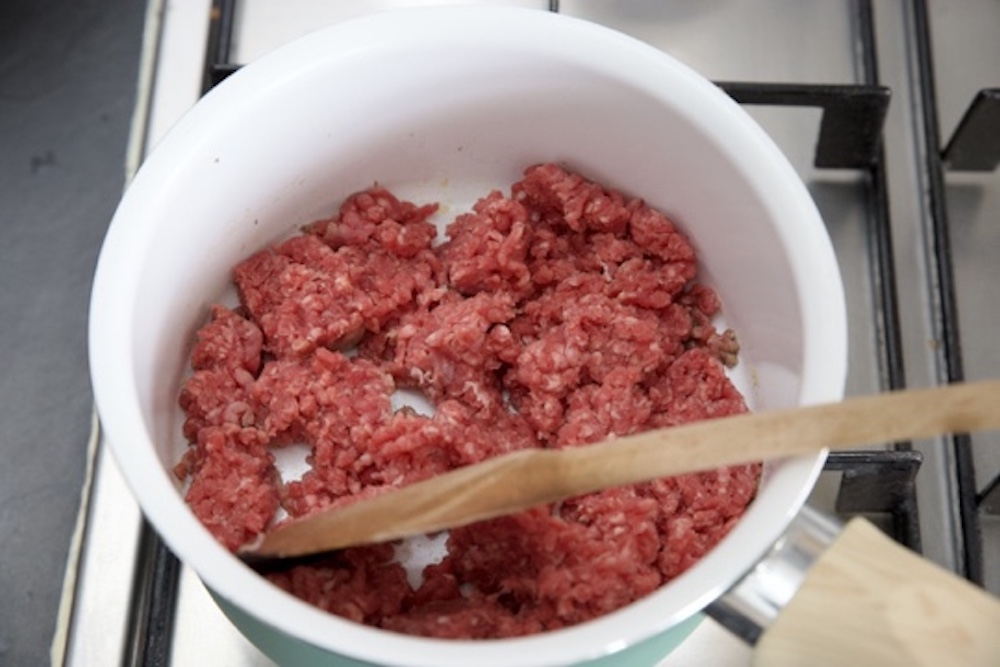 3 – Add tomato puree, tomato passata and boiling water. Mix all together and cook at low heat for at least 1 to 2 hours, until the sauce has a nice thick consistency and is full of flavour. Serve this Chilli con Carne piping hot.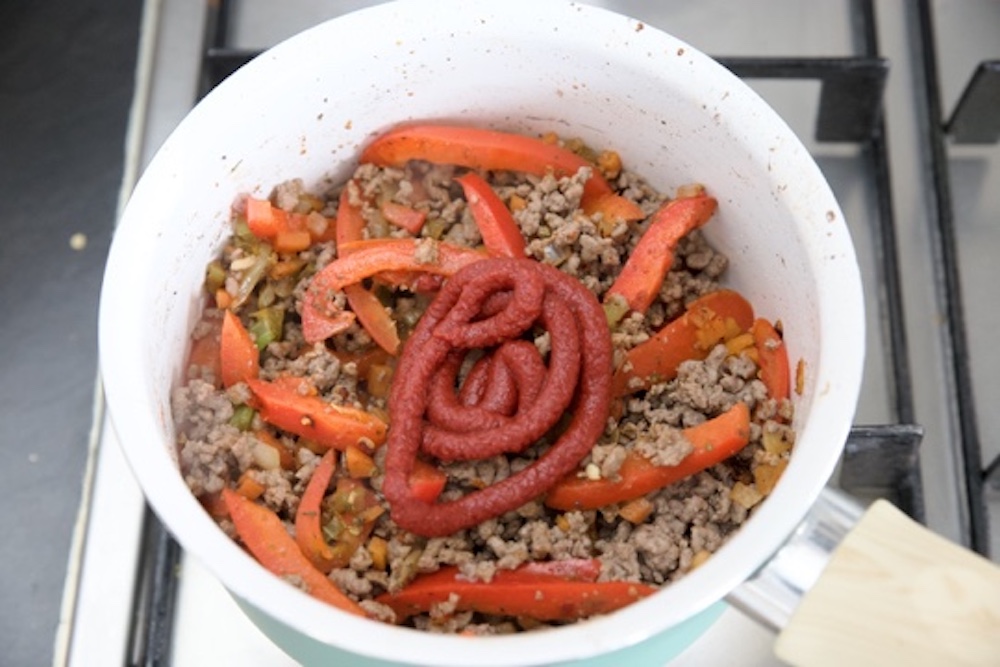 Tips
Bring the sauce to a boil, then reduce the heat. Cover the sauce with a splatter or a piece of parchment paper to prevent the sauce from boiling over your kitchen counter.
To reduce the burning heat, serve this chilli con carne with yoghurt or crème fraîche on the side.