Stir-fry soba noodles with vegetables is one of the most delicious dishes of of Asian cuisine and just as popular as a tasty coconut curry. One may think it is a very complicated dish that requires much time to prep and cook.
Stir-fried soba noodles with vegetables are very simple to make and cook. Chopping the various vegetables may need a little time, but it will be much easier with a well-sharpened knife. Once chopping is out of the way, you are ready to go and cook a delicious meal!
You only need cabbage, soy sprouts, carrots, soy sauce, fish sauce, lemon or lime, chilli, garlic and ginger to create the most fragrant stir-fry.
Ingredients
Serves 2 people, prepping time 15 minutes, cooking time 10 minutes
180g soba noodles
½ white onion
1tbs fresh chopped ginger
1 clove of garlic
1 spring onion
1 fresh chilli
1 cup of soy sprouts
½ large carrot
1 cup of cabbage
1tbs soy sauce
1tbs fish sauce
1 lemon, juice and zest
Sesame seeds
Oil for cooking
Method
1 – Cook the noodles in hot boiling water for a few minutes (follow the packaging instruction for cooking times). Drain and quickly rinse the noodles under cool water and set them aside in a colander.
2 – Add some oil to a hot frying pan and toss in chopped ginger, garlic, and sliced onion. If needed, add some boiling water to prevent the onion and garlic from burning. Add the vegetables: shredded cabbage, soy sprouts and julienne carrots. Finally, add the cooked and cooled noodles.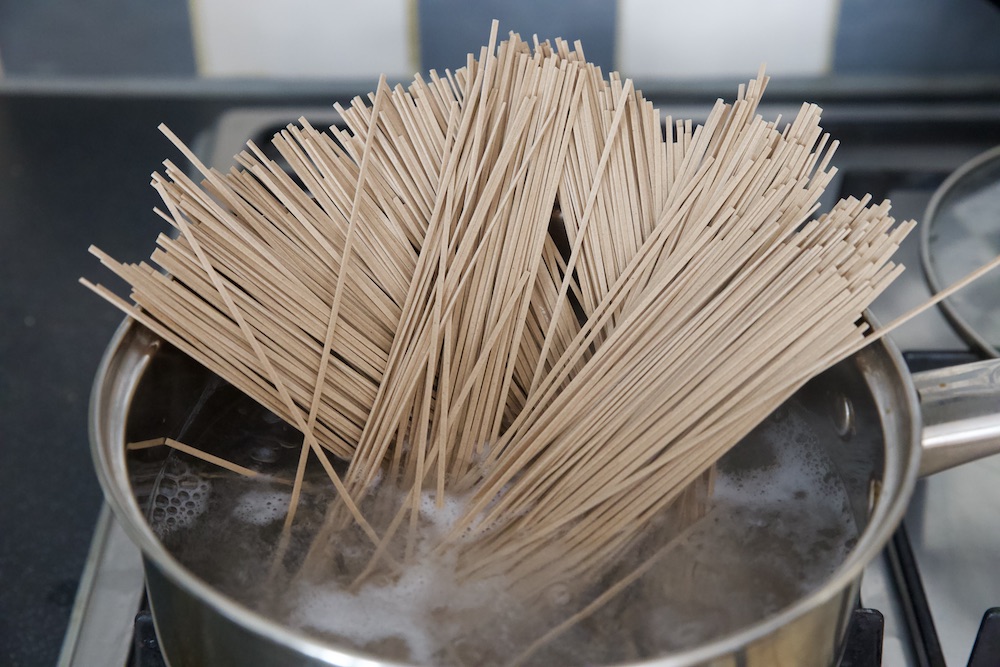 3 – Add soy sauce, fish sauce, lemon juice and zest and keep tossing and frying everything together. Serve in a bowl with fresh chilli, sliced spring onion and sesame seeds. Enjoy piping hot.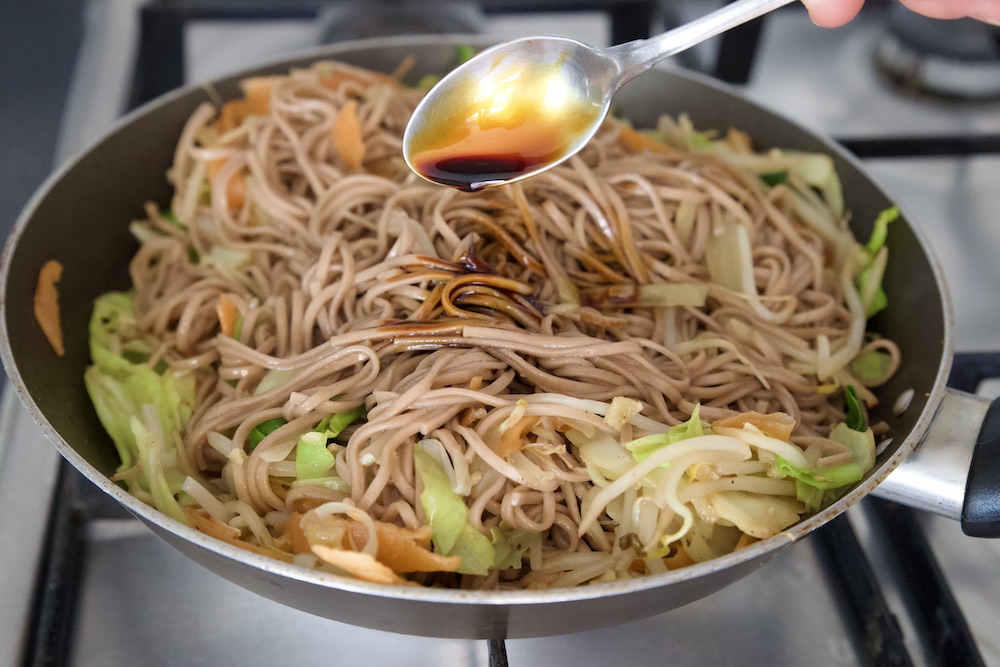 Tips
To reduce prepping time, grate garlic and ginger with a large grater and keep the ginger skin on for flavour and fibre.
If you cook extra and want to have it for lunch the day after, make it extra saucy with some boiling water and a dash of oil. This will prevent the noodle from becoming very sticky.