Parmigiana di melanzane, also known as melanzane alla parmigiana (the two names are used interchangeably), is part of the classic repertoire of traditional Italian recipes. Parmigiana di melanzane is made of aubergines (melanzane), tomato sauce and cheese baked in the oven.
Below you will find the more classic version, with aubergines cooked in a pan with a little oil. Alternatively, you can fry or simply grill the aubergines slices. It is a very popular dish worldwide; every family has its own recipe and adds something personal to this tasty dish.
The sauce for the melanzane alla parmigiana is very simple and is prepared with a little onion and, if you like it, a little chilli pepper. If you love aubergines, why not try a tasty vegetarian moussaka with lentils?
Ingredients
for 4 people, preparation time 30 minutes, cooking time 45 minutes.
1 white onion
400ml tomato purée or chopped tomato
2 medium aubergines
2 mozzarella ball
parsley
garlic
parmesan
basil
salt and pepper
extra virgin olive oil
Method
1 – In a saucepan, brown a diced onion. Once cooked, add the tomato sauce and 400ml of hot water and cook over low heat.
2 – Cut the aubergines into slices, season with salt and place them in a colander with a weight on top so that the aubergines release the water and its characteristic bitter taste. Grill the aubergines with a drizzle of oil on a hot pan. Once cooked, place them in a tray and season with salt, pepper, garlic and chopped parsley.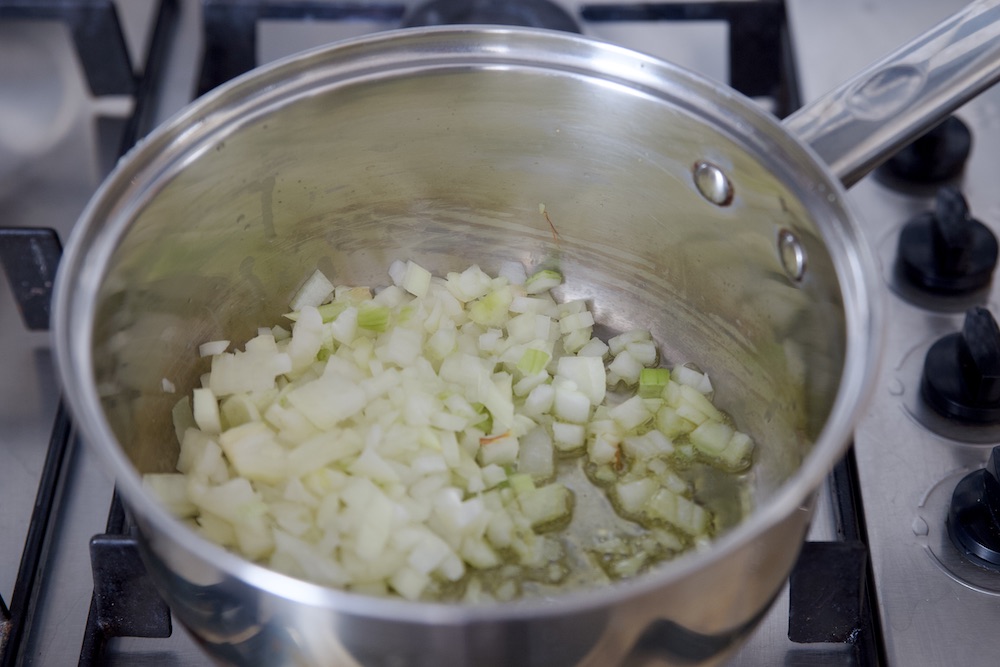 3 – Start assembling the parmigiana layers. Begin with the tomato sauce, then a layer of aubergines and mozzarella drained and cut into small pieces. Continue like this until you used up all the ingredients. Cover the last layer with tomato sauce and plenty of parmesan cheese. Bake for about 35-40 minutes at 200°C until cooked through. Serve hot with fresh basil.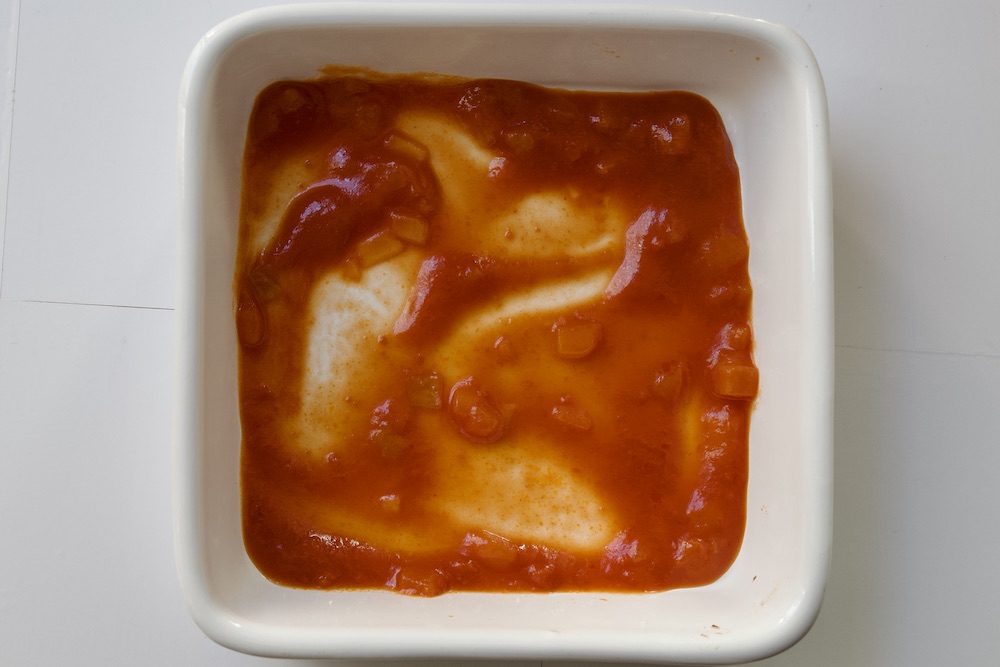 Tips
Cut the mozzarella and place it in a dish in the fridge to let all the excess water drain, so it won't make the parmigiana too watery.
You can conveniently freeze the parmigiana di melanzane before bake it. And keep it in the freezer for up to 3 months.